British MPs have condemned Donald Trump variously as a "wazzock", "buffoon" and "fool" as they were divided over whether the US Presidential candidate should be banned from entering the UK.
The billionaire property tycoon received withering criticism from MPs from across the political spectrum after a petition signed by more than half-a-million people calling for Mr Trump to be barred following anti-Muslim remarks - and over 100,000 who said he should be allowed in - forced a debate in the House of Commons.
And while the debate was held in Westminster Hall, a secondary chamber of the House of Commons usually reserved for fringe issues such as upgrading branch railway lines, MPs went for the jugular of "The Donald" - and each other.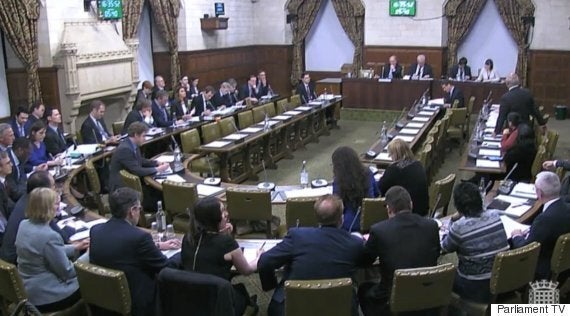 The Donald Trump debate was held in Westminster Hall, an ancillary chamber of the House of Commons that was last this full during a debate on cycling
Some MPs - drawn mainly from the Labour Party and Scottish National Party - likened Mr Trump to a "hate preacher". Others thought a ban would only serve to "fuel to the media circus and would be a headline around the world".
Conservative MP Victoria Atkins said his plan to close the US borders was "bonkers", before reaching for a British colloquialism.
She told MPs: "If he met one or two of my constituents in one of the many excellent pubs in my constituency then they may well tell him he is a wazzock for dealing with this issue in this way."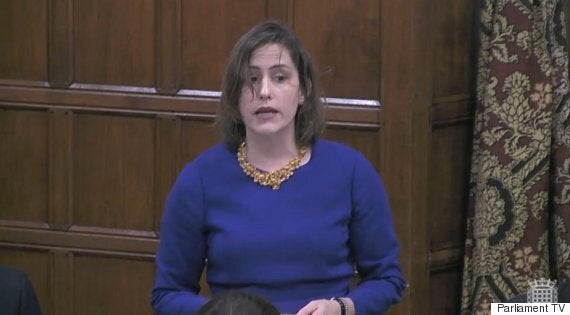 Victoria Atkins suggested Donald Trump is "bonkers" and a "wazzock"
But she was among the majority of speakers to shy away from a ban. "Freedom of speech must mean that sometimes we are going to be offended," the Lincolnshire MP said.
Story continues after box
The House of Commons has revealed around 30,000 signatures on a pro-Donald Trump petition have been removed because of suspected fraud.

E-petition 114907 - which says: "Don't ban Trump from the United Kingdom" - has 43,488 signatures.

While in any case falling short of the 100,000 needed for a debate in its own right, MPs tonight considered the petition along side one calling for Mr Trump to be banned from the UK.

A Commons spokesman told The Huffington Post UK: "The Government Digital Service (GDS) investigates signature patterns to check for fraudulent activity on petitions.

"Around 30,000 signatures which matched more than one of the criteria indicating fraud have been removed from the Petition calling for Donald Trump not to be blocked from entering the UK.

"GDS is working to develop the system further to try and prevent this type of fraudulent activity from happening in future."
Scottish National Party MP Tasmina Ahmed-Sheikh, Scotland's first female Muslim MP, was among the most outspoken demanding Mr Trump be stopped at the UK border, saying he was "condemning a whole religion for the actions of a terrorist death cult".
Despite this, she took an intervention from Conservative MP Alex Chalk, who argued Trump was guilty of mere "bufoonery".
He added: "And buffonery must not be met with the blunt instrument of a ban. It must be met with the classic British response of ridicule."
But this did not sit with Ms Ahmed-Sheikh. She said: "His remarks are condemning an entire religion of faith which I practice. It may be difficult for people to understand how that affects us. But it does. He's talking about me, he's talking about my children, he's talking about my family."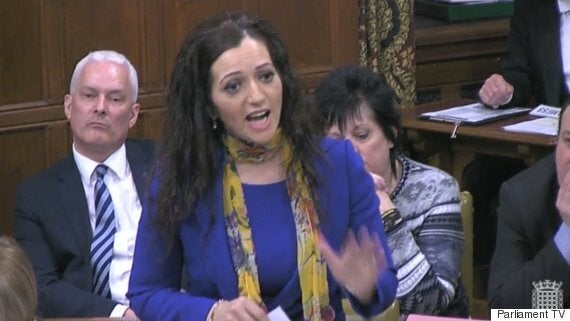 Tasmina Ahmed-Sheikh: "His remarks are condemning an entire religion of faith which I practice."
Labour's Shadow Home Affairs Minister Jack Dromey, also in favour of a ban, said The Apprentice star should be "not allowed within 1,000 miles of these shores". "Donald Trump is free to be a fool," he admitted. "But he is not free to be a fool in Britain."
Another to back the ban was Labour's Tulip Siddiq, who said those who had signed the "ban" petition were standing up to a "poisonous, corrosive man". "His words are poisonous," she added. "They risk inflaming tensions between vulnerable communities."
But many others took the approach that Mr Trump should be subjected to the full force of media scrutiny and the satire of comedians. The fall of the British National Party and its leader Nick Griffin after a humiliating appearance on BBC Question Time was raised repeatedly.
The Democratic Unionist Party's Gavin Robinson insisted: "Bring him here. Let us have the opportunity to challenge him. Let him leave with his tail between his legs and let him recognise the views he espouses no longer represent this country, the USA or the aspirations we should all seek to promote internationally."
But one MP - Conservative Philip Davies - even praised Trump for leading a "one-man campaign against political correctness", and said the debate was "ridiculous" in a country that advocates freedom of speech. "The debate today is as much to do with political correctness as his comments," he mused.