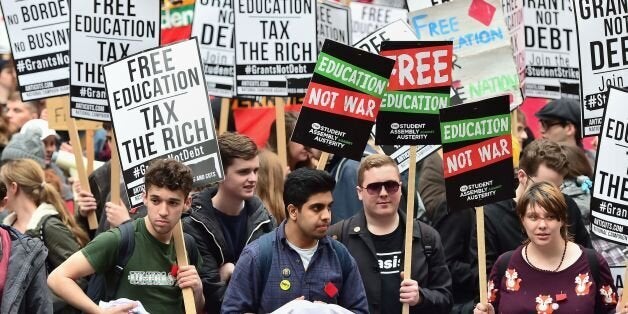 Since the vote was passed on Thursday, by the narrow margin of 10 ayes to eight noes in a debate which lasted 90 minutes, public pressure has been mounting on the government to open up the issue for further discussion.
The Labour Party has now tabled an opposition day debate, as well as an annulment motion, which will take place on Tuesday at 1.30pm.
Angela Eagle, Labour MP for Wallasey and shadow secretary of state for business, innovation, and skills, said: "Targeting those who are working hard and doing the right thing to better their lot in life leaves the Tories' claim to back those who want to get on in tatters.
"The Tories have shown, yet again, they're governing from the shadows, trying to force through the sweeping changes in committee hoping no-one would notice."
Megan Dunn, president of the NUS, said: "This is the debate the Government didn't want us to have. Please contact your MP now - we can still win this fight."
A petition to prevent the grants being scrapped has reached more than 117,000 signatures, meaning parliament will have to consider the motion for debate.
At the time, Osborne insisted: "It is fair to students. Fair to taxpayers. And vital to secure our long term economic future."
Popular in the Community