Novak Djokovic has said that he was offered $200,000 (£140,000) to throw a match, as more details emerge about an alleged match-fixing scandal in the tennis world.
The world number one said that he was offered the sum to fix a first-round match in St Petersburg in 2007, the Guardian reported.
He explained: "I was approached through people that were working with me at that time, that were with my team. Of course, we threw it away right away. It didn't even get to me, the guy that was trying to talk to me, he didn't even get to me directly. There was nothing out of it.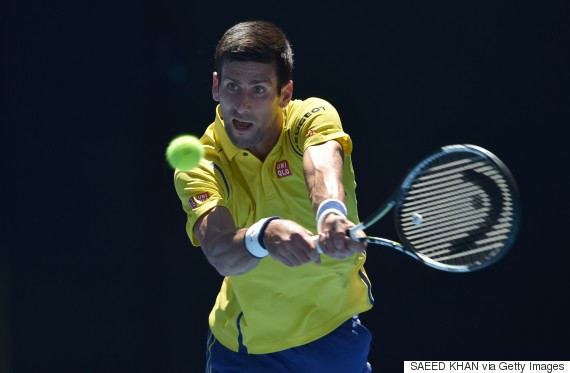 Novak Djokovic has spoken out about match-fixing allegations
"Unfortunately there were some, in those times, those days, rumours, some talks, some people were going around. They were dealt with. In the last six, seven years, I haven't heard anything similar.
"I personally was never approached directly, so I have nothing more to say about that."
Claims of match-fixing have rocked the world of tennis as the names of a number of top players - including Grand Slam champions and Wimbledon competitors - have been flagged.
The Tennis Integrity Unit (TIU) has been made aware of the names of 16 players over the last decade amid fears they have thrown matches, according to an investigation by the BBC and BuzzFeed.
MORE TENNIS:
The match-fixing was allegedly orchestrated by gambling syndicates in Russia and Italy and involved prominent players, the Press Association reported.
Serena Williams also weighed in on the scandal, saying that she had not seen any signs of it.
ABC reported that she said: ""I can only answer for me. I play very hard and every player that I play seems to play hard.
"As an athlete I do everything I can to be, not only great, but historic and if that's going on, I don't know about. Sometimes I'm in a bubble."
Andy Murray tweeted a link to Buzzfeed's report but did not add any further comment.