Comment faire dormir un bébé en moins d'une minute ... :)

Posted by Pour nous les femmes on Sunday, 11 October 2015
Getting your baby to sleep is a battle for many parents face at one point or another.
But not this woman, she's discovered a parenting hack to get a baby to easily fall asleep in your arms.
Better yet, it works in less than one minute.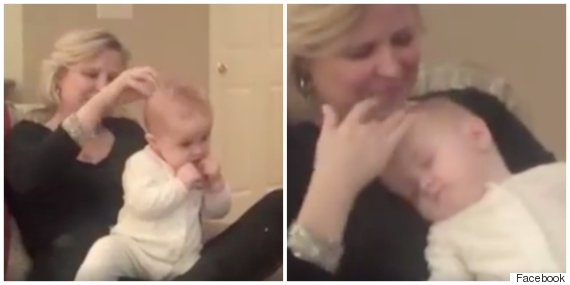 The video has been shared 70,000 times
French online magazine Pour Nous Les Femmes uploaded a video of the woman putting the hack into action in October 2015, but it has only just been making the rounds in the UK.
The technique isn't hard to master - it involves gently stroking the baby's face, hair, forehead and back of the head in slow, circular motions.
The video has now been shared nearly 70,000 times with more than 2,500 comments from grateful parents.
If anything, it's worth a try.
SEE ALSO:

9 Surprising Sleep Facts, Including The Impact Of Sleep Deprivation And The Best Temperature For Shut-Eye

How To Get Your Baby To Sleep: Tips From Around The World

Paediatrician Demonstrates How To Calm Crying Baby In Seconds With Simple Hold