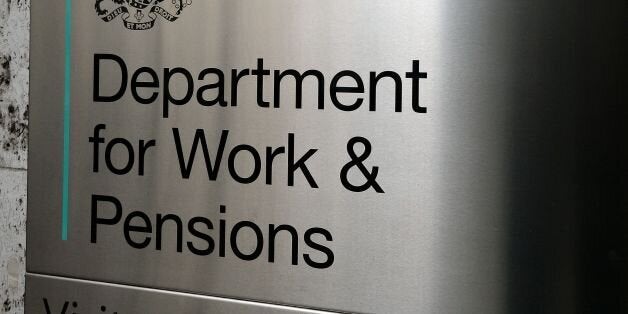 A group of student lawyers volunteering at a law centre in Bristol have claimed a remarkable 96% success rate in overturning decisions by the Department of Work and Pensions (DWP) on people it deemed "fit for work".
The students, working pro bono at the Bristol and Avon Law Centre, represent claimants challenging the DWP's ruling they are able to take up paid work.
Many of the Employment and Support Allowance (ESA) claimants who had mental health issues saw their condition deteriorate after they were deemed healthy to work, according to the law centre.
Comprised of 17 volunteers, the success rate of the students work at the centre's 'Legal Advocacy Support Project', is significantly higher than the national average of 59%.
Andy King, legal adviser at the Avon & Bristol Law Centre, told HuffPost UK: "As a result of the publicity the project received last year, we have managed to secure additional funding from a grant-making trust which is committed to improving access to effective legal advice for people needing social welfare support."
He added: "This will enable us to help many more claimants appealing against decisions that they are fit for work but also expand into other areas of law effected by the cuts in Legal Aid in 2013 (such as housing law) and to work to develop similar services in other parts of the UK."
King estimates his team has won "well over" £100,000 in arrears payments for his clients in the last two months alone.
"The impact on client's lives cannot be over-stated: the process of being found fit for work is hugely demoralising for people with physical health problems but much worse for those whose mental health is fragile and for whom the process can be devastating."
Anna Nash, in her third year of law at UWE, volunteers at the centre and has worked on "six or seven" cases in the past year, and won all of them.
"I must have had quite strong cases I guess," she told HuffPost UK. "It feels amazing, to have been able to help someone and change their life. It gives you a purpose of the work you're doing. You see the impact it has on their life and it's just such a great feeling.
"Some of my clients cry when they come out of the hearing and they know they've won their case. It's a huge deal.
"They're always very grateful.
"I've never lost a case but I can imagine how upsetting it must be if you do lose one, because you'd feel like you'd let that person down."
According to Nash, the clients who had mental health issues saw their problems worsen after receiving the news they had been deemed fit to work.
"This, then of course, makes them even more unfit to work. It is quite easy to argue that they should not be working if their mental health problems have worsened."
An independent evaluation into the success of the support project found it provided a "valuable model of response to the increased pressures being placed on advice centres, many of which risk being overwhelmed by these pressures".
A DWP spokesman said: "A decision on whether someone is well enough to work is taken following a thorough independent assessment, and after consideration of all the supporting medical evidence provided to us by the claimant's GP or medical specialist.
"Anyone has the right to appeal, and if an appeal is upheld that is usually because additional evidence has been submitted that was not provided during the initial assessment."