Got a dose of the January Blues? Not helped by the short days, the cold nights, an empty post-festive purse and holidays months away in the distance?
What is the answer? It turns out that Mark Watney, Matt Damon's Golden Globe-winning character marooned on Mars in Ridley Scott's blockbusting hit 'The Martian' is onto something, with his reliance on simple techniques to keep himself going.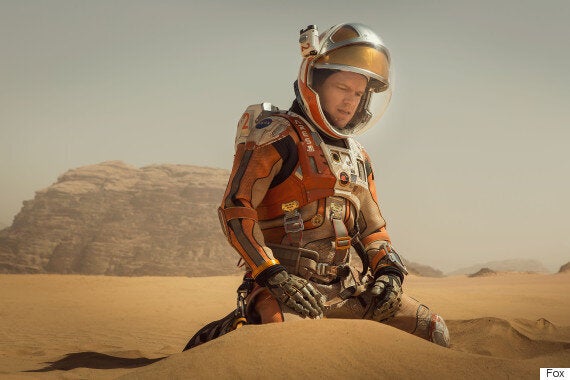 Matt Damon is The Martian in Ridley Scott's interplanetary hit
According to a poll commissioned to mark the home release of the Golden Globe-winning film and is Oscar-nominated, the most popular way for Britons to get through January is by "listening to music". In second place, it's "having a hug" - a luxury sadly not afforded to solitary Watney.
What else? Check out the results of the survey below (with the results from 1000 people polled), as well as the findings of the elements that make us most miserable at the same time...
Psychologist Jo Hemmings comments on ways that Brits can keep their spirits high during January: "Indulge yourself, whether that means enjoying your favourite songs like Mark Watney who listened to disco music, or just taking one day at a time. Mark wrote down and crossed through all his 'sols' and this helped him focus on seeing light at the end of the tunnel."
Top 5 ways the nation combats a bad mood in January:
4. Watching a film on DVD
Top 5 ways the nation's mood is affected in January:
What gets you down this month? And what's your favourite tip for beating the Blues? Share with us below...
'The Martian' arrives on Digital HD 25 January 2016 and on 3D Blu-ray™, Blu-ray™ & DVD 8 February 2016