Extraordinary video footage has revealed the moment that suspected bank robbers kidnapped a man and strapped him to the bonnet of their getaway car.
The shocking images show the shirtless man, strapped to the vehicle, as it speeds down a street.
Images on a local news website claim that the alleged thieves had earlier smashed up automatic teller machines and stolen large amounts of cash, before being intercepted by police.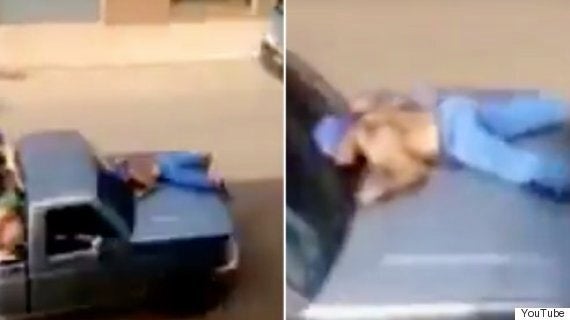 The moment that the man was stuck on the car
The robbery and stand off occurred in Curiuva in southern Brazil.
Some news sources claimed that the men in the back of the truck were hostages taken by the alleged robbers.
Reports said they were later released and there were no injuries.
The suspects are believed to still be on the run.
Related