Lottery players in Worcester are being advised to turn out their pockets and check behind their sofas after it was revealed the as-yet-unclaimed £33 million is owed to a lucky punter in the city.
LOTTO NUMBERS: 9 JANUARY

26, 27, 46, 47, 52 and 58
Camelot advised players to "check, double-check and triple-check their tickets".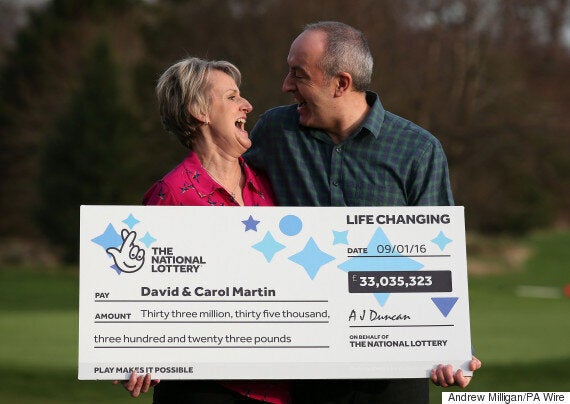 David and Carol Martin celebrating with their new fortune
As well as unveiling details of some initial spending plans, and their hopes for an early retirement, the Martins hinted they might look to help some of those affected by the floods, which hit the UK recently.
Mr Martin said: "We don't have all the answers yet but we'd like to help our closest friends and family, and there are charities which are important to us too.
"Parts of our community have also been hit by flooding and we know lots of people who have struggled in recent times, so there's a lot for us to work out, but it's a nice problem to have."
Popular in the Community