A father-of-four has lost nine stone by overhauling his diet and upping his fitness regime, all because he feared he wouldn't live to see his children grow up.
Martin Woodsford weighed more than 24st at his heaviest and suffered a whole host of health problems.
The amateur dramatics enthusiast suffered from diabetes, asthma, high blood pressure, sciatica and severe back pain.
"I didn't want to leave any of my children without a father. My GP had previously recommended Slimming World and a few friends had been members, so I decided to give it a try," he said.
Since losing the weight, Woodsford says he's even been mistaken for his idol, John Barrowman.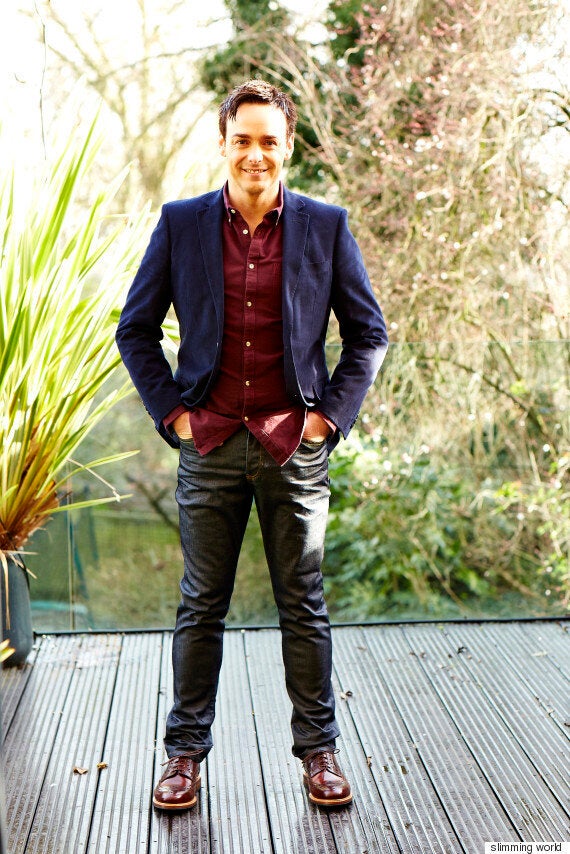 Martin Woodsford after losing weight
Woodsford has said his unhealthy relationship with food started as a result of an abusive childhood, but got worse when his triplets were born in 2008.
The triplets were born three months prematurely and the stress, coupled with the hours spent in the hospital, left Woodsford reaching for comfort food.
The 43-year-old, who also has a 16-year-old daughter, began following Slimming World's Food Optimising healthy eating plan.
Although attending his first session in 2012 was intimidating, he soon settled in.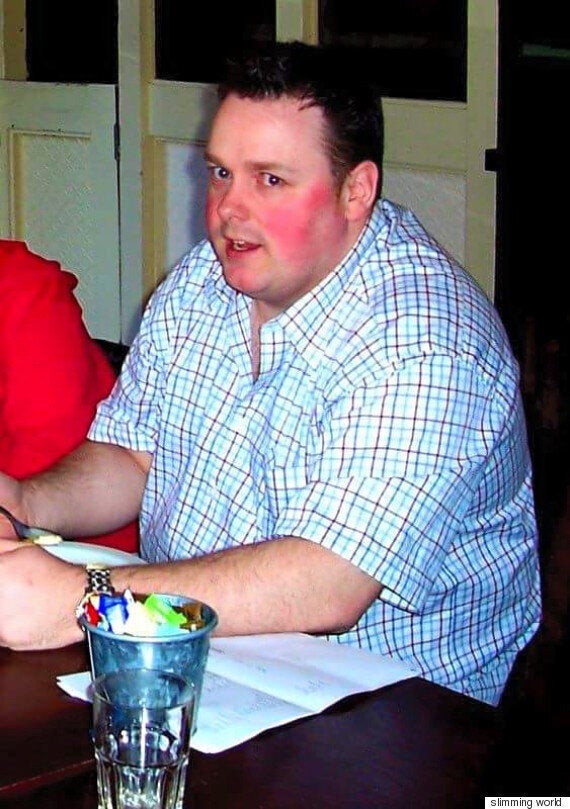 Martin Woodsford before weight loss
"I was shy and embarrassed so I sat at the back and didn't speak to anyone to start with," he said.
"Within two weeks though it was completely different, I was up at the front and having fun with the rest of the group. It was a really easy transition to make because everyone made me so welcome and I soon realised that we were all in the same boat."
Under the plan he swapped junk food dinners for healthy home-cooked meals including his favourite homemade chicken tikka masala with boiled rice.
He also slowly increased the amount of exercise he was doing. First he began by walking for 15 minutes every day, then he joined a tap dancing class and eventually signed up for a local gym.
That's not to say he doesn't allow himself to have a treat every now and again.
"My partner and children all eat all the same meals when we're together, and I still have a takeaway most weeks. I'm a chocoholic too and I can have a little bit of chocolate every day," he said.
Woodsford has now lost 9st 2lbs and no longer has any symptoms of diabetes. He's also been able to ditch medication for his other health issues.
His new-found energy (and tap dancing skills) has given him the confidence to audition for leading man roles with his local theatre group, where he's even been mistaken for West End and Torchwood star John Barrowman.
"I feel like a completely different person. I used to struggle to keep up with the children but now I'm the one tiring them out," he said.
On top of all that, Woodsford has now been named Slimming World's 2016 Mr Sleek
"I couldn't believe it when I heard I'd been named Slimming World's Mr Sleek. While I've still got a little way to go – I'd like to lose another stone or so – it makes me realise how far I've come.
"I know I'll never go back to the old Martin and I truly believe that if I can do this, absolutely anyone can."