A crowd has welcomed four Syrian refugees to Britain, greeting them at London's St Pancras Station after a landmark ruling said they could leave the Calais "jungle" camp to be here.
One of them, a 17-year-old has said he feels "so thankful" to be in the UK and had an emotional reunion with his older brother.
He arrived along with three other refugees who will stay in Britain while their asylum applications are processed.
The crowds carried balloons and signs saying "Welcome To Britain", "Refugees Welcome Here" and "We Are One".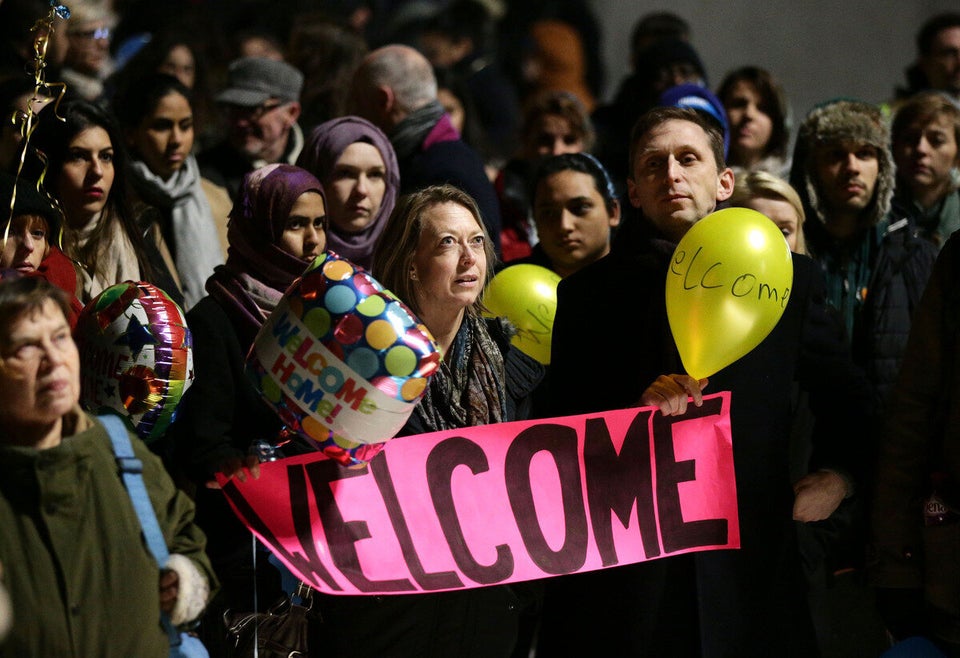 Crowds welcome refugees at St Pancras
The teenager, who cannot be identified for legal reasons, said he was overwhelmed with joy to see his brother again, as the pair were last together in war-torn Syria over 18 months ago.
He said: "I feel so thankful because I would never have imagined I would be reunited with my brother."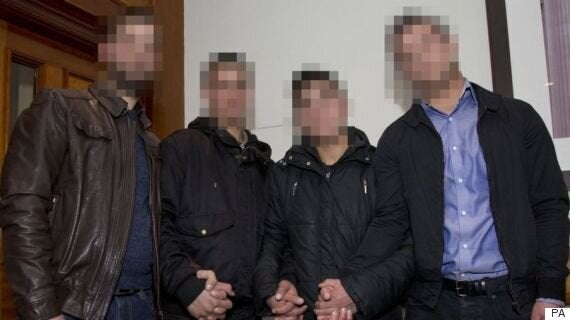 The four refugees who arrived in London last night
"I want to thank the lawyers who went that extra mile to reunite me and my brother. I feel so thankful."
The boy's brother hailed those who helped bring his sibling to London, remarking: "They have saved lives."
He said: "I thank the British people who have helped and I want to thank the Government and the British press who have shed a lot of light on this issue.
"I thank every person who was part of this process - they have saved lives. They have saved people from death.
"They have saved lives and we will never forget all the hard work that went into it. I thank Britain as a whole."
The refugee who had been seeking shelter in Calais was one of four Syrians who arrived in Britain on Thursday night, after their lawyers used human rights legislation to argue they should be immediately taken out of the "intolerable" conditions of 'The Jungle'.
An immigration judge ruled they were entitled to come to the UK to join relatives already living here.
The group comprised of three teenagers and a 26-year-old mentally ill man, all of whom were camped in Northern France for at least two months, PA reported.
They were greeted off the train and welcomed to Britain by around a hundred supporters that camped outside St Pancras in anticipation of their arrival.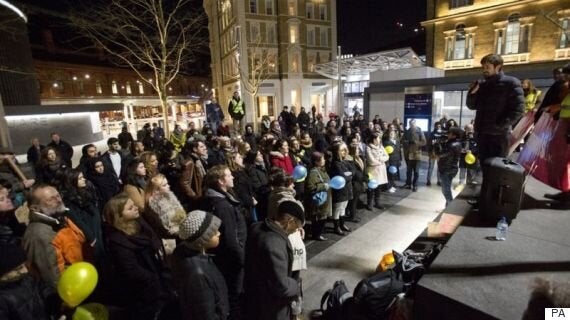 Backers of the four Syrians showed their support at St Pancras
The refugees will live with their relatives in the UK while claims for asylum are considered.
At least one of the group is expected to join relatives in Scotland.
It is thought that Thursday's landmark case could pave the way for many other refugees in the Calais camp to be brought to Britain.
Related