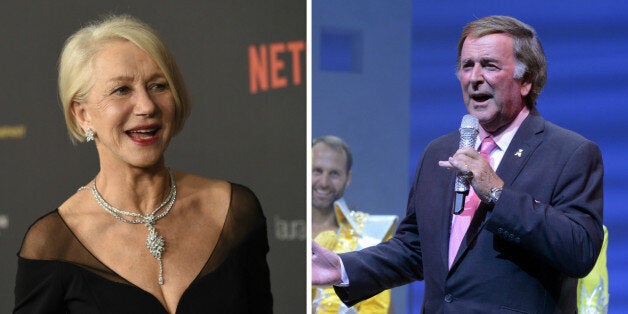 A host of 'silver celebrities' will front a campaign to encourage over 75-year-olds to forgo their free TV licence or make a voluntary contribution to the BBC.
The line-up, which could include Dame Helen Mirren, Sir Terry Wogan and Michael Parkinson, will hope to stem a heavy funding loss, after Government ministers ruled the £700 million-a-year cost of handing out free licences to the elderly would be passed on to the BBC.
Director-General Tony Hall has tasked a former head of the civil service, Lord O'Donnell, with pioneering the plan, The Times reported.
The scheme is part of a raft of options being explored by a consultancy business led by O'Donnell.
Proposals under his review are said to include paying for the BBC's popular iPlayer service and an increase in the licence fee in line with inflation.
Dame Helen, Sir Terry and Sir Michael have all given their winter fuel allowances - a universal benefit - to poverty charities over the past year.
While none have yet been signed up to lead the new initiative, all three have been tipped as possible favourites.
The new savings campaign is part of a 'root-and-branch review' of the BBC's funding and spending structures -- Lord Hall having warned towards the end of 2015 that some services faced closure.
James Harding, the corporation's director of news and current affairs, this month put all news and radio channels under formal review, meaning BBC News, BBC World and BBC Parliament could all face being merged.
Related