A 53-year-old man has been found dead reportedly in a 'sex swing' surrounded by gas cylinders containing an unknown substance.
The body was discovered by the victim's son on Friday night, according to bystanders at the scene.
Police were called to the house on New Church Road, Hove, in Hove at around 9.15pm on Friday night.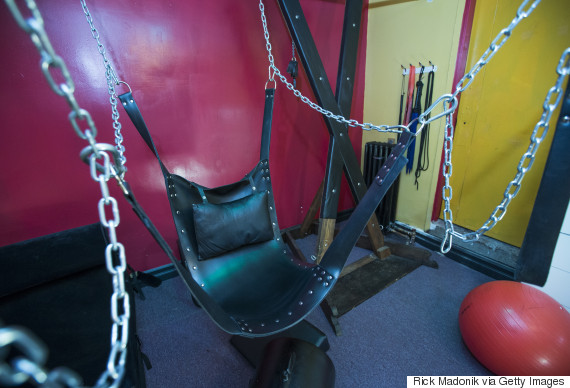 Stock image of a sex swing
Neighbours were briefly evacuated from the area but it was soon determined there was "no threat to public safety" from the cylinders.
A spokesman for the Sussex Police told Metro: "Police are not treating the death as suspicious and the coroner has been informed."
SEE ALSO: York Man Banned From Having Sex Unless He Gives Police 24 Hours Notice
East Sussex Fire and Rescue Service and South East Coast Ambulance Service's Hazardous Area Response Team were also in attendance at the scene.
A sex swing is a type of harness that suspends a person usually while they perform sexual acts with another person.