The Facebook CEO was also featured in the photo, gently holding two-month-old Max afloat during her first "swim".
"Max's first swim. She loves it!" Zuckerberg wrote.
Baby Max wore a pale blue and white striped swimming costume with a bright red rose on the front.
Laying on her back, she looked content as the her head, arms and feet dipped into the water.
"What a wonderful serene picture of a moment of parent-child bonding," one person commented on the photo.
"This photo being on top of my news feed when I refresh and it is exactly the type of image that brings a smile to my face."
Another person wrote: "This is definitely an awesome beginning to a father daughter bond. I have a picture of my father holding me just like this in the sea when I was a few months old."
Zuckerberg has continually pleased fans by posting sweet photos documenting his journey into fatherhood.
On 11 January, the new dad posted a photo of his daughter sound asleep alongside his five-year-old dog Beast.
"Happy 5th birthday to Beast! We're glad to see you're embracing your role watching over your little sister."
Mark Zuckerberg announced his wife had given birth to their first child together on 1 December 2015.
In the emotional post where Zuckerberg revealed Chan has suffered miscarriages, he wrote: "You feel so hopeful when you learn you're going to have a child. You start imagining who they'll become and dreaming of hopes for their future.
"You start making plans, and then they're gone. It's a lonely experience. Most people don't discuss miscarriages because you worry your problems will distance you or reflect upon you - as if you're defective or did something to cause this. So you struggle on your own."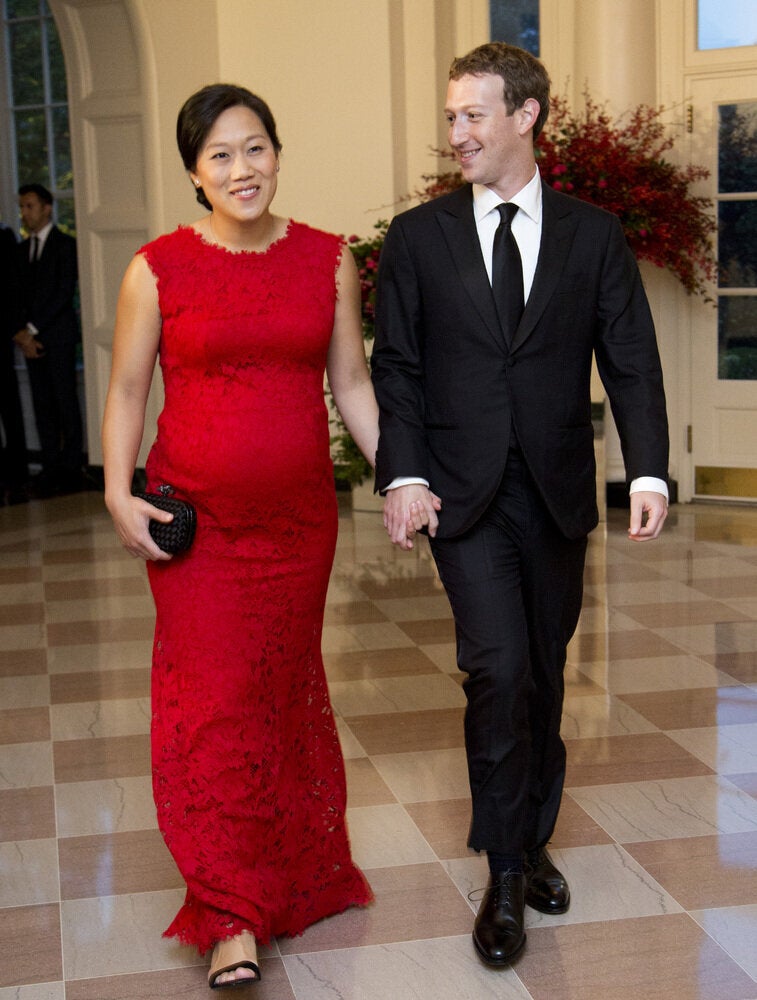 Mark Zuckerberg y Priscilla Chan