A father has shared an emotional video of the moment his teen son regained consciousness from a heart transplant operation.
Trevor Sullivan, 15, fought back tears as he expressed his gratitude after waiting months for his transplant.
"I'm so happy," he said. "I've waited so long. I'm so happy. I can breathe again and can talk."
His father Philip Sullivan, who recorded the video, posted it online to raise awareness around the importance of organ donation.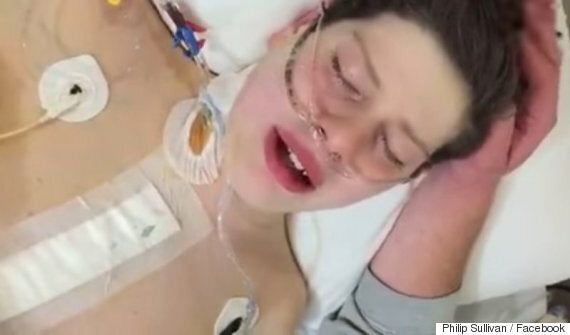 Trevor was diagnosed with cardiomyopathy, a disease that enlarges the heart and affects the heart's ability to pump blood through the body. His father said that his son's heart had grown so enlarged it had begun to press on his lungs.
Trevor first started feeling unwell in September 2014, and was diagnosed in early 2015 when his condition worsened. He was put on the transplant waiting list on 6 March and eventually had the transplant in November.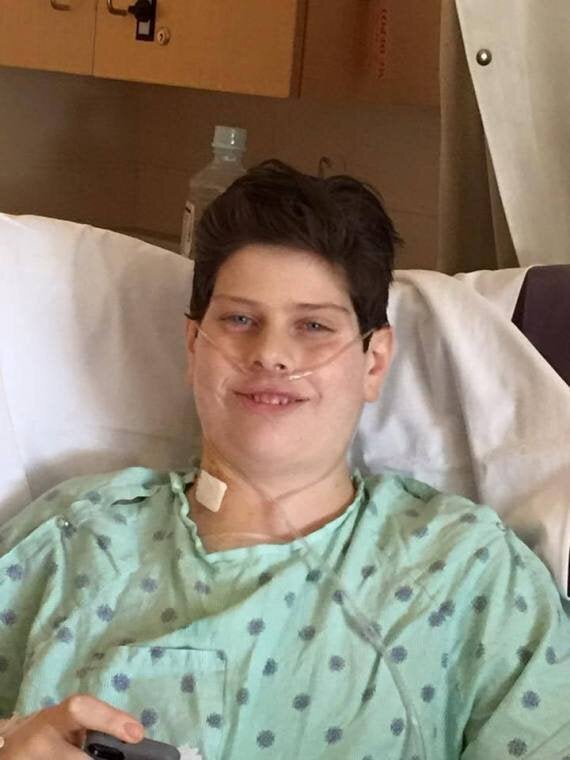 "When he got the new heart, he just felt relieved," Philip said.
Phllip said his son was released from the hospital just over a week after the operation, which was the day before Thanksgiving.