Two prominent MPs have been accused of playing "party politics" on the issue of mental health instead of uniting to tackle the problem, after a Labour MP took a swipe at Lib Dem Norman Lamb over his record on the issue.
Luciana Berger, the shadow minister for mental health, demanded Lamb explain his contribution to improving the situation while in office, on the day it was revealed unexpected deaths of mental health patients have risen by more than a fifth over the last three years.
She quizzed him on his two-and-a-half year tenure as health minister, which covered the period most of today's shocking statics relate to.
Lamb rebutted that he had pushed for greater access to services for mental health patients as those with physical ailments, a policy neglected by Labour during the party's 13 years in power.
But the pair were scolded for their social media spat, many people frustrated at the parliamentary heavyweights attacking one another instead of combining their energies to urgently address the rise in total number of deaths from 1,412 in 2012/13 to 1,713 in 2014/15.
One Lib Dem councillor wrote to them both, imploring: "Stop playing party politics - work together. You clear both care passionately about [mental health] issues. Hold [the government] to account."
Lamb had earlier suggested the increase in deaths of mental health patients was linked to cuts to NHS funding which had fallen less heavily on physical health care, telling the BBC's 'Today' programme: "Something has to give and it's always mental health."
"If you have a physical health problem you have a right to get treatment on time. If you have a mental problem you have no such right."
Berger, Labour's first shadow minister specifically for mental health, also responded to the news by telling The Guardian: "These shocking figures raise serious concerns about the future of our mental health services.
"At a time when there is growing demand and staff are being asked to do more for less, cuts to the number of nurses working in mental health are completely unacceptable."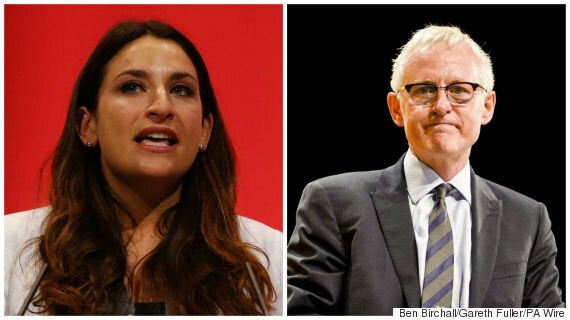 Berger and Lamb were condemned for not uniting against the problem
There were 8,139 "serious" incidents recorded across 58 mental health trusts in the last year by NHS England in 2014-15, an increase of a third on two years ago.
The number of serious incidents went from 6,074 in 2012-13 and 7,345 in 2013-14.
An NHS England spokesman told HuffPost UK that the framework for reporting incidents had changed during the period and this might affect the data.
He said: "Reporting of incidents is intentionally up right across the NHS, including mental health, as part of our national effort to encourage transparency and a culture of learning.
"That's the lesson from the airlines - openness is a precondition for safety and improvement. That's as true for mental health services as it is for maternity care or surgical operations."