A teenager discovered it was cheaper for him to travel from Sheffield to Essex via Berlin, rather than going direct - although he only saved £8 in the process.
Jordon Cox, nicknamed the "Coupon Kid" for his money-saving skills, found that international flights with some budget airlines are cheaper than a rail ticket, so he decided to use the opportunity for a trip to a city he had never visited before.
The 18-year-old flew with RyanAir to the German capital - and even had some money left over for a currywurst sausage at the Brandenburg Gate for lunch.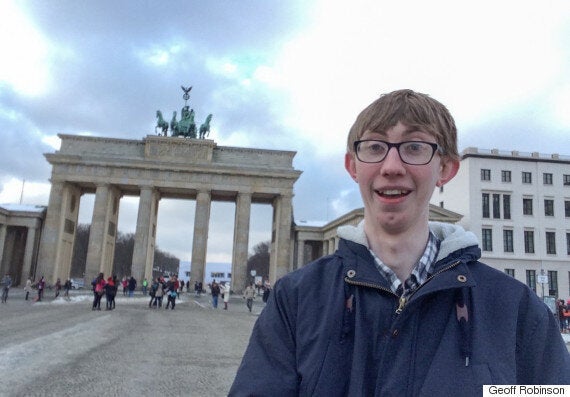 Jordon Cox on his trip home via Berlin
Writing on MoneysavingExpert.com, he explained: "I know that flying is not very environmentally friendly and I won't do this every time I travel, however this was the cheapest way for me to get home and I got to enjoy a 'free' mini holiday to a city I've always wanted to visit.
"Even by my usual standards, I'll admit this is a rather extreme way of saving money. I was teaching a class on couponing in Sheffield and I had booked a cheap train up there from Essex, but coming back home the cheapest one-way rail ticket was £47, so it needed some blue-sky thinking.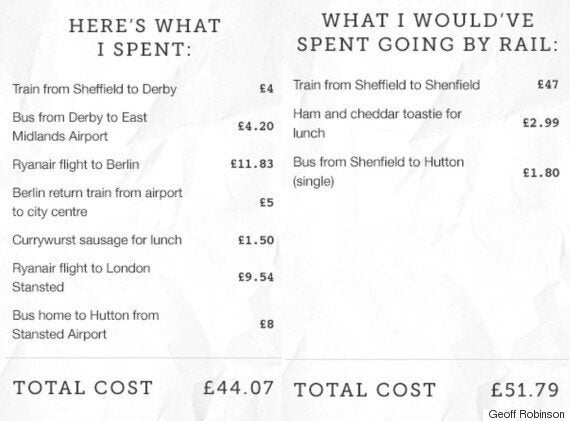 Cox shows how his trip worked out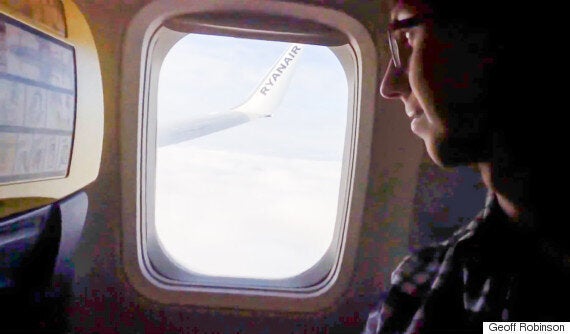 Cox enjoyed a mini trip to Berlin rather than a direct train journey
"It turned out that flying out from East Midlands Airport to Berlin, spending seven hours exploring the city and then flying to Stansted and getting the bus home was cheaper than a single train journey in England.
"But that's not all, I also figured out I could buy a return train ticket to Berlin city centre, enjoy a free tour of a government building and lunch while I was out there and STILL save money."
His advice to anyone else who fancies trying a similar trip?
"This isn't for everyone as it can take a whole day to get to your final destination, but if you're not in a rush, your focus is saving money and you fancy a little walk around a European city, it's worth a look."
Popular in the Community