By the end of January, those who have hit the diets or detoxes hard will be in two camps.
They've either found a way to maintain a healthy lifestyle that is genuinely sustainable, or the days of a restricted calorie-diet have completely gone out the window.
I've never succeeded in any crash diets or exercise plans, but with the desire to boost both my physical and mental energy, I wanted to get in shape in a more holistic way. And actually stick to it.
Something like 25-year-old Madeleine Shaw's 'Glow Guides' app seemed to fit the bill - a digital programme giving you access to a personal trainer, life coach and nutritionist every day (and you can access everything on your phone).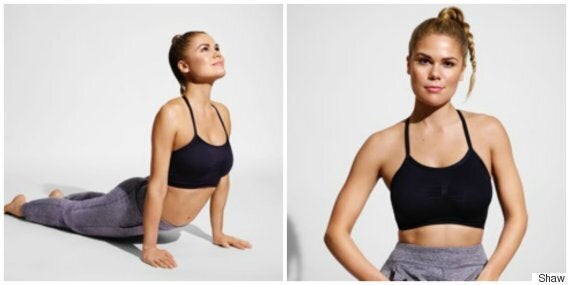 The app, priced at £49.99, has the aim of actually turning the eight-week programme into a long-term sustainable and healthy lifestyle. All content can then be accessed indefinitely.
Glow Guides is a "transformational" programme with video, audio and PDFs around three key pillars: move, munch and meditate.
At the beginning of the week you're set up with a meal plan for the next seven days and a shopping list to get cracking.
Every day, users access PDF-based recipes with pictures and step-by-step guides for each meal. There is one 45-minute workout which you view on your phone, and one meditation exercise in audio format.
But it's the interactivity of the app that sets it apart - a frequent live stream from Shaw (you'll be alerted on your phone when she's going live), a community board to chat to other users for advice and Madeleine's wall to see what she's up to and eating.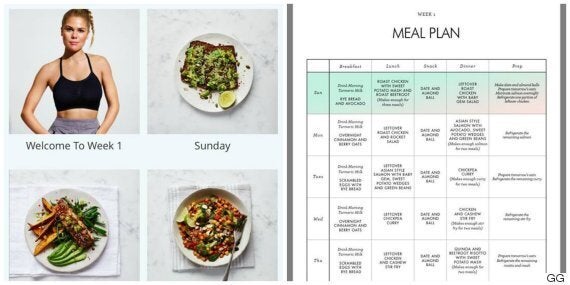 'Move' involves a different workout per day - usually around 45 minutes - including a mixture of strength, cardio and yoga.
Although the in-app videos are easily played on your phone, there's also the option to access PDF-versions of the workout if you wanted to print them off and use them in the gym.
Having a near one-hour workout each day was something I struggled to fit in and for me, was slightly ambitious. Although Shaw recommends doing this before work, I found it hard to always fit it in my schedule.
But according to Shaw, this isn't something users should stress themselves out about.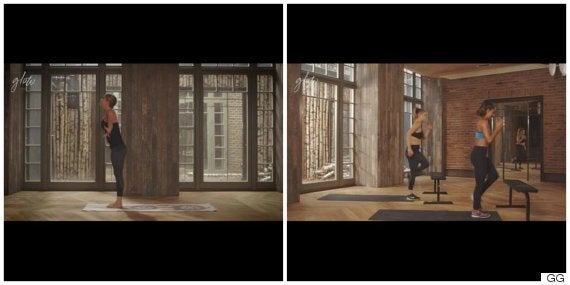 "People think that by skipping a workout or having a moment of weakness and giving into a bar of chocolate is going to do terrible things to them, but I would say just start afresh the next day and take each day as it comes.
"The programme isn't meant to make you feel guilty or punish you, it's meant to make you feel amazing."
The workouts themselves were extremely encouraging. Rather than the traditional exercise video of sweat-inducing cardio and a constant focus on weight loss, Shaw and her trainer Shona Vertue focused on strength, stability and agility.
After beginning with a warm-up, the workouts focus on a set number of stretches or exercises. Vertue demonstrates these slowly then puts them all together in two circuits with 10-second intervals.
The two yoga videos, done on alternate days to Vertue's workouts, gave the perfect balance of relaxation, mindfulness and improving core strength.
The food plan required the most organisation. Being a person that always seems to "grab something quick for dinner", it involved more of my time and patience.
You have to make breakfast, lunch, dinner and a snack (mine was a batch of date and almond balls which lasted the week) for each day.
This was initially overwhelming for me, being someone who guiltily shoves super noodles into the microwave if I'm in a rush. If you do want to stick to this religiously, organisation is key.
But Shaw has been clever. The plan requires you to make more food for dinner to then use as a leftover lunch every day. It saves those dinners that'll take longer (roasting a chicken) for a Sunday afternoon.
Prep is also clearly signposted on your meal plan in the days before. "You check back each day and the app tells you exactly what you need to do," Shaw added.
That said, you do have to forward plan and you do have to give yourself the time for cooking and prep the next day.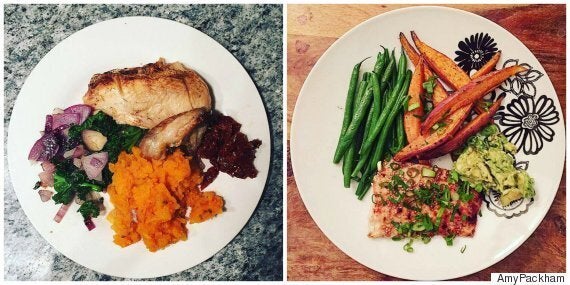 Example meals

Breakfasts: Avocado on toast, scrambled egg with kale, porridge and berries

Dinners: Chickpea curry; salmon, sweet potatoes and green bean; roast chicken and sweet potato mash

Lunches: Leftover dinners.
The dinners weren't extravagant and didn't use tonnes of ingredients or - something I was pleased about - any complex cooking methods.
They were simple, healthy and unexpectedly filling. The delicious date and almond balls felt like a naughty treat in the afternoon.
Oh, and I lived without sugar and I didn't even crave it.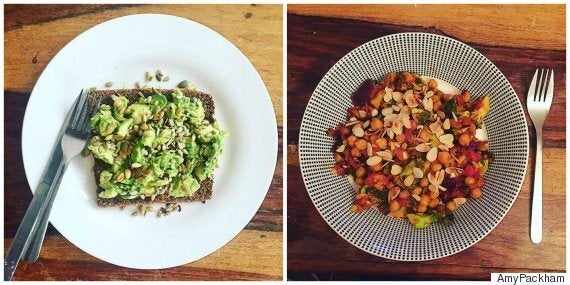 Core ingredients included sweet potatoes, avocados, salads, chicken, salmon and chickpeas.
Dinners were made flavoursome with simple dressings, the addition of chilli flakes and my new love - coconut oil.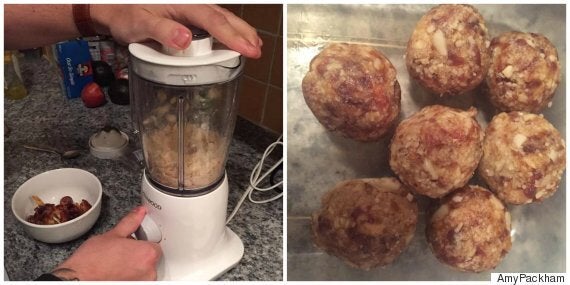 Shaw is one of the first well-known health coaches to place importance on physical health going hand-in-hand with mental health.
"We are all very focused on taking care of our bodies - but rarely about taking care of our minds," Shaw rightly told us.
While maintaining a daily exercise and making sure I had prepped all my meals for the day, the meditation aspect of the app came so easily. In fact, I craved it.
In week one, the daily meditations last around three minutes but having looked ahead they go up to 10 minutes per session. This part of the programme was a chance to sit down and just relax - thankfully requiring no thinking.
Unlike the old-school view of meditation being all "ommmm'ing", it was simply about finding time in your daily routine to just be peaceful.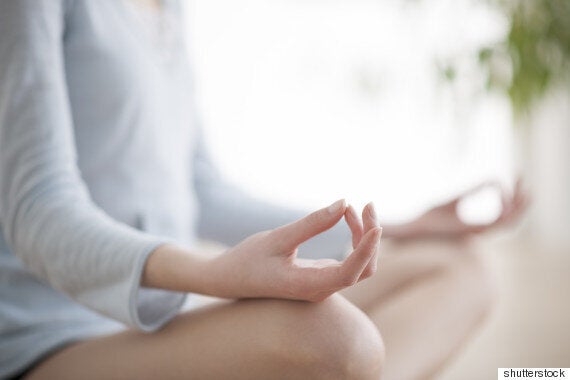 The most effective for me was the affirmation exercise, guiding you through your body - from your forehead to your toes - and getting you to relax each part. It was a bit of a miracle worker - it calmed me down and helped me focus.
By the end of the week, I was fully immersed in posting on the Glow community (and getting tips on how to improve my date and almond balls), seeing how others were getting on and genuinely feeling positive that I was eating right and exercising well, without the feeling that I was tiring myself out.
My aim wasn't weight loss, but I'd spent seven days eating right, cutting sugar, exercising and practising meditation so for me, it instilled a positive mindset and an urge to carry on.
But most importantly, it was manageable and became something I can see myself sticking to for more than just seven days.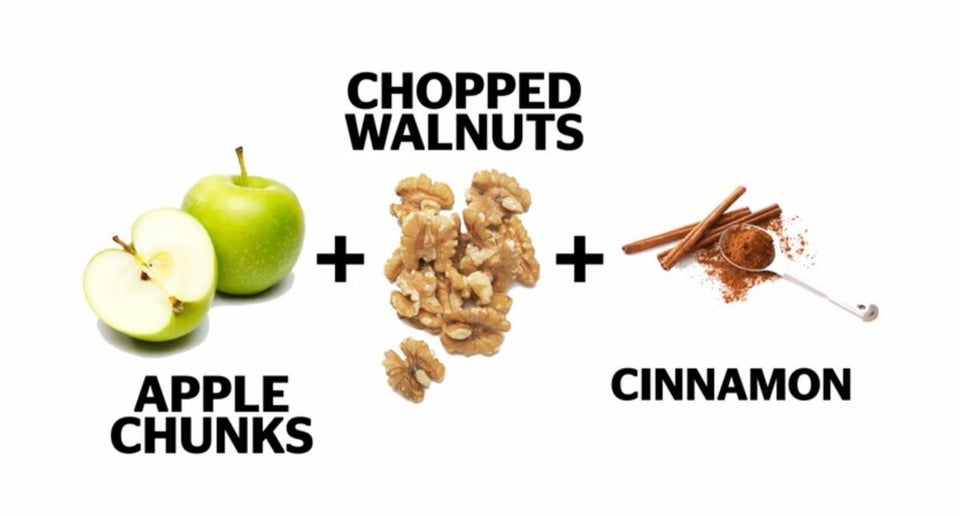 12 Foods For Weight Loss