For most television reporters, establishing clear facts in the wake of an incident is difficult. But Reyna Harvey had no such worries - when the victim of a shooting strolled towards her and began recanting his tale live on air.
Despite having been shot in the chest, Devon Hawkins rambles through his story before walking away.
Watch the incredible interview, above.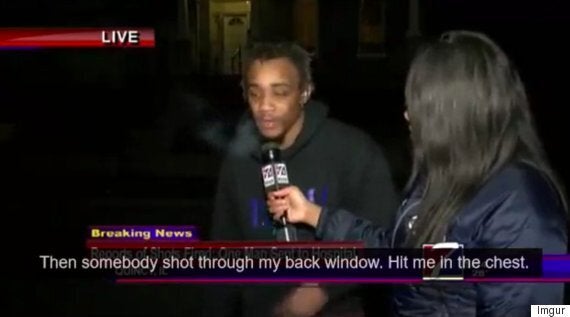 The man smoke throughout his short exchange with the reporter live on TV
At one point Hawkins reveals blooded bandages around his wound, proudly displaying them towards the camera.
He says: "I'm in my room chillin', kickin' it how I usually do, drinkin'.
"Then somebody shot through my back window.
"I'm like s**t get my son out the room.
"Y'know, I aint even trippin though."