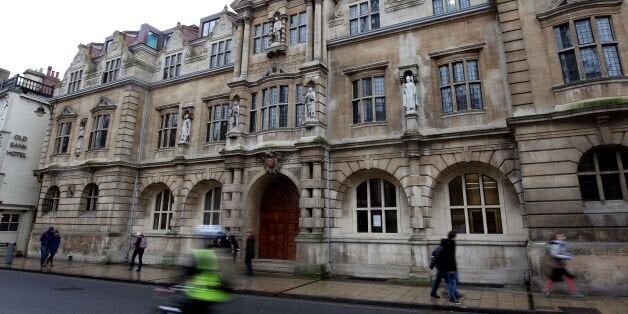 Oxford University has said it "does not see the need" for legislation proposed by David Cameron which would help black and poorer students get to university - despite the institution accepting just 27 black British students in one year.
The prime minister accused the elite university of "not doing enough to attract talent from across our country", and vowed to create new laws to shame top institutions into improving the diversity of their students.
"It's not enough to simply say you are open to all," he wrote.
"If you're a young black man, you're more likely to be in a prison cell than studying at a top university."
Cameron has ordered legislation to be drawn up to force universities to release comprehensive data about the gender and ethnic and social background of students who apply for places, the number who are given offers, how many get in and the drop-out rates.
The prime minister, who studied at Oxford's Brasenose College, pointed out the university only admitted 27 black men and women last year, out of more than 2,500 students - equivalent to around 1%.
He added: "I know the reasons are complex, including poor schooling, but I worry that the university I was so proud to attend is not doing enough to attract talent from across our country. White British men from poor backgrounds are five times less likely to go into higher education than others."
Oxford University has defended itself against Cameron's comments, saying the effects of social inequality were "already pronounced before children begin formal schooling" - and so could not be addressed by higher education alone.
"We are constantly working to update what information we provide and although we do not see the need for further legislation, we would welcome discussions on what more information we could publish," a spokesperson said.
The university added that 13% of its undergraduates were from black or ethnic minority backgrounds, compared with 18% of others in the Russell Group.
Jo Johnson, the universities minister, said: "Legislation for a new transparency duty will shine a spotlight on the whole admissions process and expose where offer rates for some of the poorest students and those from black and minority backgrounds are particularly low."