A man who had his £8,000 limited edition Banksy print stolen after renting out his flat on Airbnb has slammed the company for failing to help find the criminal responsible.
Flatmates Dominic Jones and Jack Clarke let out their Islington property on Airbnb between December 11 and 14 last year.
They returned home to find the place littered with laughing gas canisters, cannabis joints and condom wrappers.
In addition to a few smaller items being taken, Jones was shocked to discover that his print of Banksy's Leopard and Barcode had been stolen.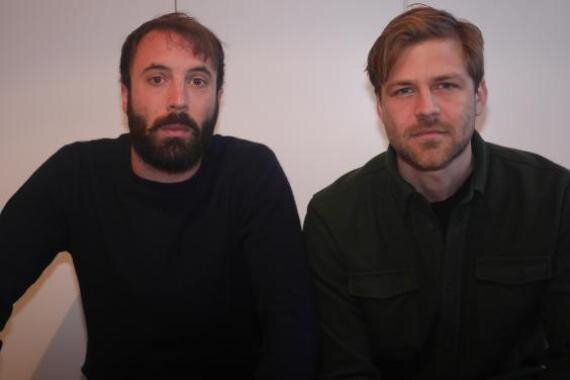 Jack Clarke (left) and Dominic Jones
Jones told the Huffington Post UK: "(I was) angry with the guests for treating the place with so little respect (and) amazed that someone would do something like that when they've provided Airbnb with all of their verified personal information.
"And of course (I was) frustrated with myself for having trusted that everything would be fine and leaving the print in the flat."
Jones said that the police responded immediately to the crime, but added that he is frustrated that Airbnb have not assisted the authorities more in tracing the person responsible for the thefts and damage.
Jones said that he received an email from police last week saying that Airbnb had not passed on the details of the person who rented the flat.
But Airbnb said that they are working with the police.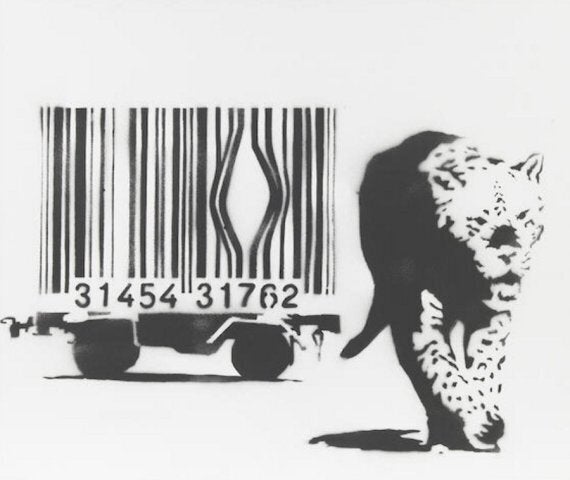 Dominic Jones's Leopard and Barcode print was stolen
Jones said: "I get that there might be some data protection issues, but it's been six weeks.
"What we needed was for someone at Airbnb to take responsibility for working with the police to investigate the theft and help catch the person responsible.
"If they'd done that swiftly there was a good chance that the picture would have been found and returned. They literally knew where this guy lives."
The 32-year-old bought the print of the popular street artist's work for £90 more than 10 years ago and only realised its present-day worth when he began searching online and calling galleries, hoping that it might surface.
Similar prints can fetch up to £8,000.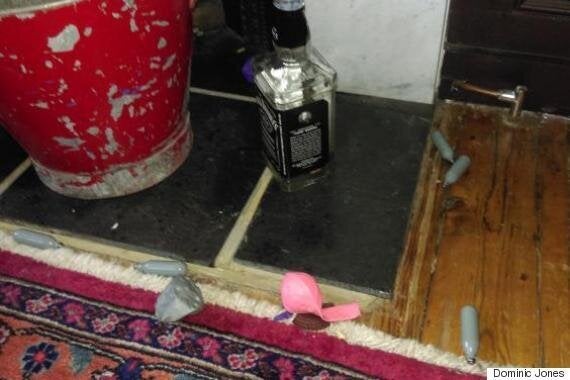 The mess that the Islington flat was left in
Jones regrets leaving the print in the flat, but said that his naivety should not exonerate the person who stole and trashed his apartment.
He said: "These platforms are built on trust, and I recognise that it was naive and careless to trust someone to that extent.
"But that doesn't absolve the guy who did this from any responsibility.
"He committed a crime and I think Airbnb have a responsibility to actively engage with the police and the victim of that crime to ensure it's resolved quickly, especially where they clearly have the information needed to do so.
"In this case they've clearly failed to do that."
Airbnb said that they are assisting police with their investigation and provided them "with the necessary information".
A spokesman said: "We have zero tolerance for this kind of behaviour and have removed this guest from our platform. We are assisting the police with their investigation and are providing the host with our support."
A Metropolitan Police spokesman confirmed that the force is investigating the incident. No arrests have yet been made.
The police did not comment on whether Airbnb is assisting them with their enquiries.