Firefighters from the London Fire Brigade have helped to save the lives of 50,000 Syrians by donating equipment to volunteer search and rescue workers in the war-torn state.
Helmets, saws, compressors, power pacts and nail guns are among the resources given to the team of 2,900 volunteers in Syria.
A picture posted to Twitter shows Raed Saleh, the head of a Syrian civil defence force, The White Helmets, in an LFB uniform during a visit to the UK.
The tweet reads: "We #SupportSyrians by donating equipment that is used by @SyriaCivilDef & has helped save over 50k lives in #Syria"
World leaders are gathering in London this week for the Support Syria conference.
The meeting is aimed at raising billions of pounds for Syrian refugees to help millions of people whose lives have been torn apart by the devastating war.
But while policymakers discuss the intricacies of providing further aid, organisations like the London Fire Brigade have already donated materials to workers on the ground.
An LFB spokesman told the Huffington Post UK that the equipment donated has helped the rescue workers to save 50,000 lives in Syria.
He said: "Because of the lack of electricity that they have, the hydraulic equipment that we have supplied has been instrumental (to their rescue efforts)."
Firefighters, working alongside the Foreign Office, have been donating supplies over the last few months.
Former Labour MP David Miliband has said that Thursday's conference "has to go beyond pledges".
Also on the Huffington Post UK:
7 Deadly Threats That Prove Just How Hard Everyday Life Is For Civilians In Syria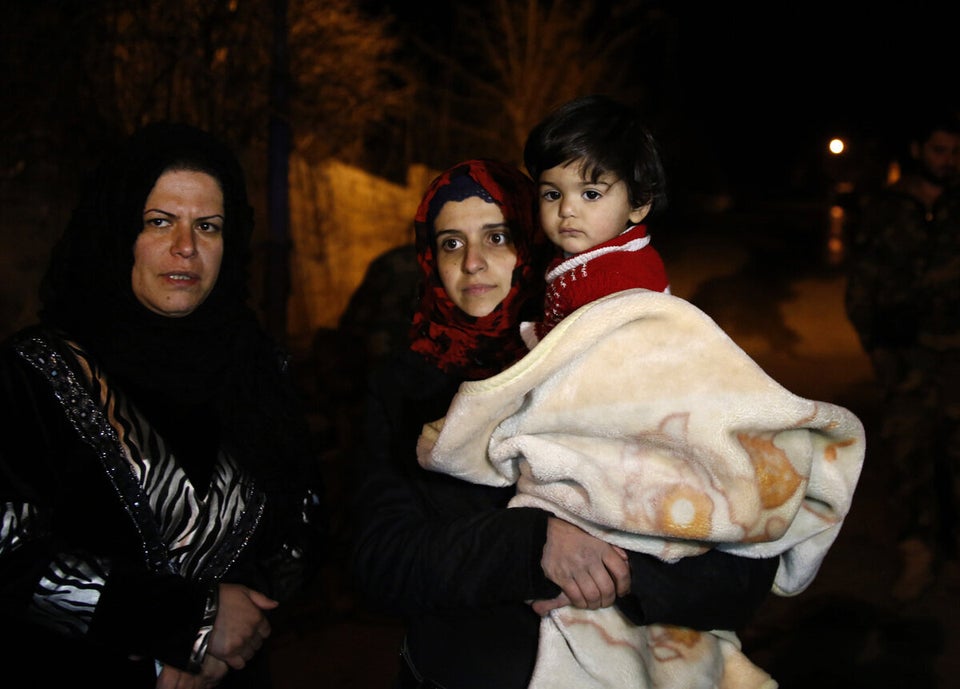 7 Deadly Threats Facing Innocent Syrian Civilians
Popular in the Community