A patient infected in Dallas, Texas, had not travelled to any of the areas affected but their partner had recently returned from Venezuela.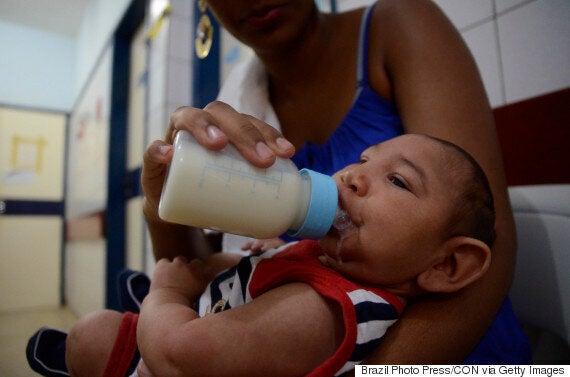 A baby born with microcephaly in Brazil
Ireland's Health Services Executive, said: "The finding of Zika cases in Ireland is not an unexpected event as many other European countries have reported cases as a result of travel to affected areas.
"Currently, outbreaks of Zika virus are occurring in some countries in South and Central America, the Caribbean and the Pacific Islands.
"Infection when it occurs usually results in a mild illness that typically lasts between two to seven days."
While the symptoms of the virus may be mild, it can have dramatic implications for pregnant women.
Since October, there have been more than 4,000 reported cases of microcephaly in 32 countries and territories to date, most notably Brazil.
Microcephaly is a birth defect in which babies are born with abnormally small heads and neurological abnormalities.
On Monday the World Health Organisation declared a "public emergency of international concern" surrounding the Zika outbreak and clusters of microcephaly.
Normally the virus is transmitted through mosquito bites.
Zachary Thompson, the director of Dallas County Health and Human services, said in a statement: "Now that we know Zika virus can be transmitted through sex, this increases our awareness campaign in educating the public about protecting themselves and others.
"Next to abstinence, condoms are the best prevention method against any sexually transmitted infections."
A warning from the Foreign Office, recommends women who are pregnant, or who are planning on becoming pregnant, to avoid travelling to countries where outbreaks have been confirmed.
The full list of countries is as follows: Barbados, Brazil, Mexico, Guatemala, El Salvador, Honduras, Haiti, Panama, Ecuador, Colombia, Venezuela, Guyana, Suriname, French Guiana, Bolivia, Dominican Republic, Guadeloupe, Martinique, Nicaragua, Puerto Rico, Saint Martin, US Virgin Islands, and Paraguay.