Pregnant women have been warned about the dangers of contracting Zika virus for their unborn babies.
Zika virus has been linked with an increase in babies born with microcephaly, a birth defect that causes babies to be born with abnormally small heads and neurological abnormalities.
Scientists have not yet confirmed if Zika virus causes microcephaly, but couples exposed to the virus have been warned not to try for a baby.
But there are some mothers whose children have been living with microcephaly, far before this had been on people's radar.
Two mothers have spoken out about how their children live with the condition.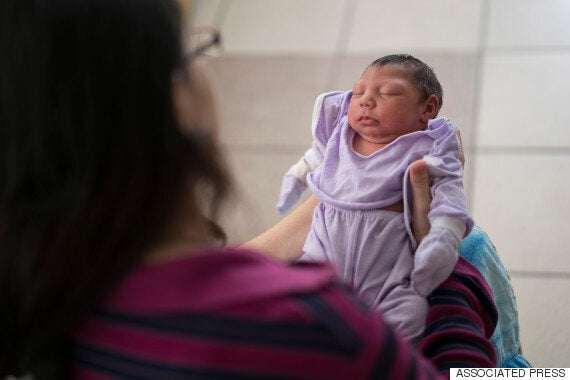 A baby born with microcephaly in Brazil
Gwen Hartley, 41, from Kansas has two daughters who suffer from the condition.
Claire, 14, and Lola, nine, cannot walk or talk.
Hartley said people forget her daughters are nearly ten and 15 because they're so small. Claire is 3ft tall and weighs 23lbs and Lola is 2ft and 12lbs.
"It will be hard, and everyone will have to band together. They'll want to educate themselves on it and a support system is really important."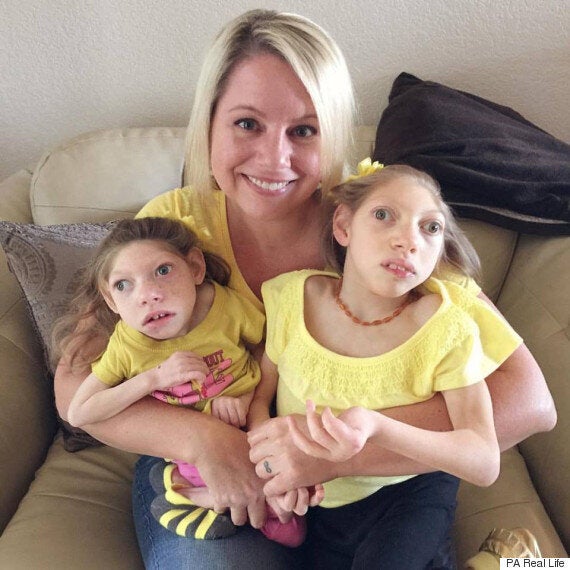 Claire and Lola are often mistaken for babies
Hartley said the main thing she's noticed having two children with the condition is that people react inappropriately.
"Others say, 'Oh my gosh, can I hold her?' and say how cute they are because I can hold them in my arms."
Hartley's oldest daughter Claire was diagnosed with microcephaly at three months old.
"When she was diagnosed, we were told that some people with the condition did well and could grow up to walk and talk and live until their forties.
"But others suffered seizures and only lived until they were one. We were told to prepare for the worst."
Hartley and her husband Scott were determined not to give up on their daughter.
"We said that doctor doesn't know her and how much she means to us," she continued.
"We'd been told if we put her on drugs and tweak these until we had the right combination for her, we'd be lucky to get a year with her.
"So we decided to go home and try something more natural to see what happened."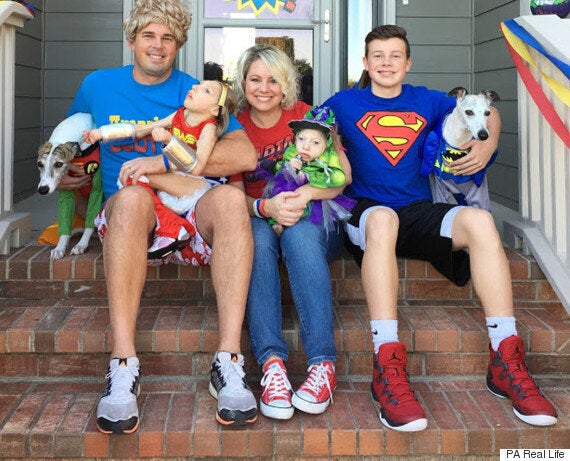 Hartley with her husband, Scott, their two daughters and 17-year-old son Cal
The parents fed Claire a healthy diet of fruit and vegetables, meat, eggs and goats milk, and gave her natural supplements.
Hartley said: "We gave her brain what it might need to help it develop.
"She stopped vomiting and gained weight, which gave her body the chance to take in nutrition and get stronger."
When Claire was four, Hartley fell pregnant with Lola. This time, doctors checked the baby for microcephaly whilst she was still in the womb.
"Lola was on track, then at 26 weeks we were told her head measurements were five weeks behind what they should be and she had the condition," Hartley recalled.
"We treated her like we had with Claire, though, and she's been fine."
The girls cannot walk or talk, suffer from dwarfism and have visual impairment, meaning their parents interact with them using sensory toys in a darkened room.
Another mum has also spoken out since the Zika virus outbreak led to microcephaly being in the news.
Mother-of-six, Cheryl Evans, of Gorslas in Wales, told the South Wales Evening Post she wants to squash the negative representations the media is giving this genetic condition in babies.
She said she was "appalled" at some news reports which she claims encourage to terminate their babies if microcephaly had been detected.
She described her daughter Matilda, five, who has the condition as a "happy little girl".
"It is thought her development will remain at around half of her age, but we don't know, she could do really well."
Evans has urged parents to get as much accurate information on the condition as they can.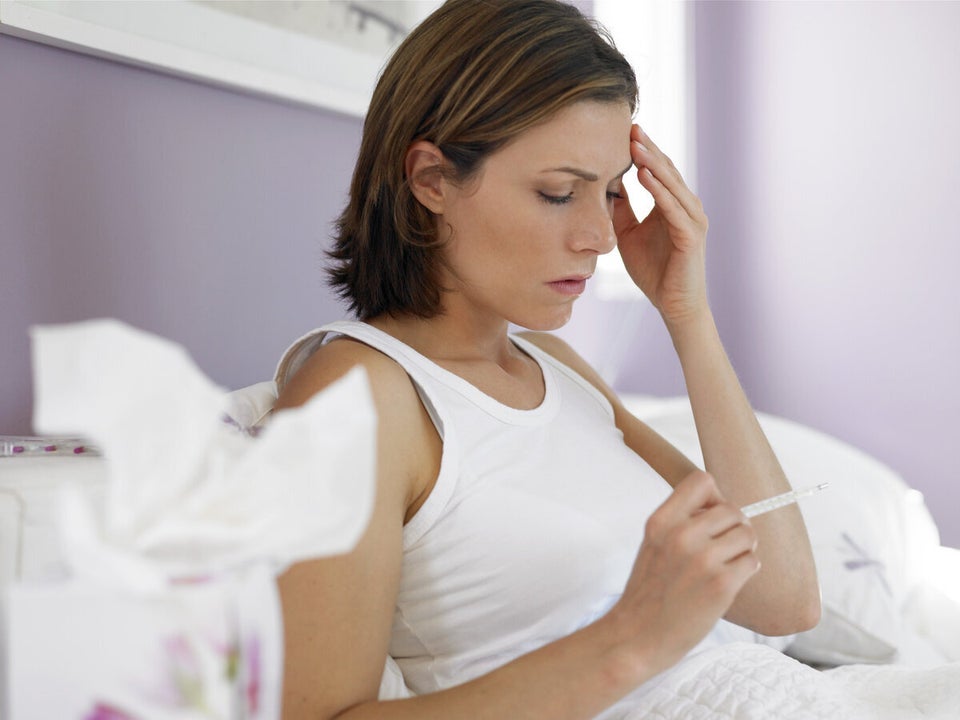 Zika Virus Symptoms