The BBC will, in a world first, stream the England vs Scotland RBS Six Nations match directly to astronaut Major Tim Peake aboard the International Space Station.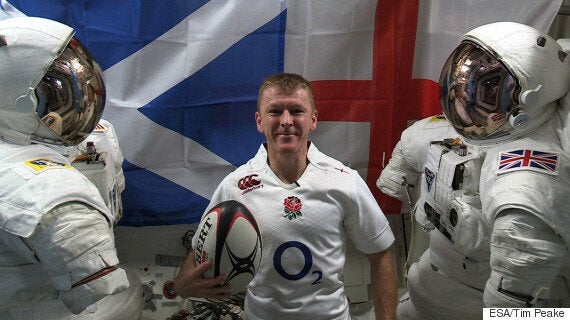 In addition to be the first official UK astronaut to be in space, Major Peake is also a massive rugby fan, something which the BBC picked up on.
Philip Bernie, Head of TV Sport for the BBC said: "We've always tried to push the boundaries of broadcasting at the BBC, and streaming to space is an exciting first for us. We knew Tim was a massive rugby fan and now he can join the rest of the nation watching Scotland v England in the Six Nations."
Although possible, live-streaming to the ISS is no easy task. For starters there's the simple fact that the station is some 400km above the Earth's surface, then of course there's the small matter that it's orbiting the Earth at 7.66 km/s.
In his short time aboard the space station Major Peake has already undertaken several historic firsts including the first UK spacewalk by an official astronaut.
Tim Peake is currently aboard the International Space Station as part of a 6-month Principia mission which will see him carry out experiments for the ESA, NASA and the UK scientific community.
For those of us who aren't blessed with being outside of our planet's atmosphere you can watch the game on BBC One with coverage starting at 4:25pm.