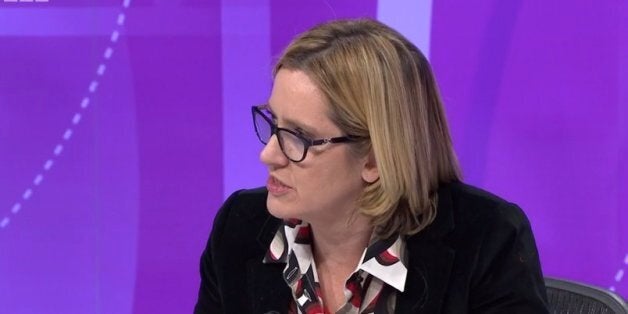 A cabinet minister has dropped a big hint that the European Union referendum will be held on June 23.
Energy secretary Amber Rudd told BBC Question Time on Thursday evening the government hoped to hold the vote "at the end of June".
Earlier this week, David Cameron added to the speculation around the date after he said the referendum would not be held "within six weeks" of the Scottish, Welsh and Northern Ireland elections which take place on May 5.
Rudd refused to be drawn on whether she would vote for Britain to leave or remain in the EU, telling Question Time presenter David Dimbleby it "depends how the next few weeks go" as the prime minister attempts to secure a new deal for the UK.
"If we get an agreement in the February council we will have it at the end of June, we hope. We are not going to be rushed about timing, we want to get the best deal that we can," she said.
This morning a new poll revealed the prime minister's proposals for reforming the EU have failed to win over Britons with 45% intending to vote for the UK to leave.
Support for Brexit has increased in the face of a package of measures that would change the UK's relationship with Brussels, a survey for The Times found.
The poll was carried out in the two days after publication of the outline deal and found the number of voters wanting to quit had risen by three points on the previous week.
Some 36% of voters want Britain to remain in the 28-strong bloc but nearly a fifth, 19%, are yet to decide or plan not to vote, the YouGov survey said.
Cameron has agreed to meet the heads of the political groups in the European Parliament on February 16, two days before the leaders' summit.
But Cameron is facing a tough task at home as Eurosceptics in his party continue to heap criticism on the package.
John Whittingdale has become the most senior figure in the party to suggest he is ready to campaign for Britain to quit since the proposals were put on the table on Tuesday.
The culture secretary pointed to his track record of being "highly critical" of the way the 28-strong bloc is run as he refused to rule out backing a Brexit.
He told The House magazine: "My position is that the prime minister is out there trying to negotiate the best deal he can for the country.
"I have a track record where I've been highly critical of the way the EU works and I have opposed measures for closer integration and it certainly needs reform. I hope the prime minister will get that agreement and then I'll look at it when he comes back with it."
Asked if he would rule out backing Brexit, he replied: "I wouldn't."
Related