A mum was brought to tears after she claimed a crew member on a flight told her to "cover up" after breastfeeding because a passenger had complained.
Juliet Thomson, 28, who had just finished feeding her four-month-old daughter Charlie, said she felt humiliated after a passenger allegedly said it was "disgusting".
Thomson from California said her shirt was unbuttoned under her daughter, but no skin was showing below her collar bone.
She said she had no other option but to cover up when she claimed she was asked on the United Airlines flight.
Explaining the incident, Thomson said she had actually finished breastfeeding her daughter and had her resting across her chest when the passenger complained.
It was then she claimed she heard a passenger, she describes as being in her 50s, telling a crew member: "Turn around and look at this girl. You need to go tell her to put some clothes on".
Thomson explained, in a video on Facebook, another crew member came over and said to her: "Listen, I know that breastfeeding is natural and it's normal to do it, but this woman is really offended so if you wouldn't mind covering up seeing as your baby is asleep now."
The mum said no part of her breast was showing, adding the passenger would've "seen more" if she was wearing a low-cut top.
She continued: "I told her it was wrong I'm not even feeding [my daughter] and she said yes but it's bothering her so if you wouldn't mind just covering up."
Thomson said "half the plane" were aware what was going on so she had to publicly apologise, move her daughter off her chest and put a blanket over them.
"It was embarrassing, humiliating," she admitted.
She said although the passengers looked embarrassed for her, no-one said anything.
After landing, Thomson said a representative of United Airlines apologised but only "offered them a ride to baggage claim".
Since speaking out about her story, Thomson is keen to raise awareness of the issue by starting the #MomsDontFlyUnited hashtag, encouraging women not to use the airline.
"How can you then bend and twist the rules according to what suits you? You have a moral responsibility to us @United #MomsDontFlyUnited #breastfeedingmoms #normalizebreastfeeding #love #momlife #unitedairlines."
A spokesperson for United Airlines told HuffPost UK Parents: "Both United Airlines and Skywest Airlines, which operated the United Express flight, welcome moms nursing onboard our aircraft and instruct employees to do their best to see to those moms' comfort.
"Skywest is researching the circumstances of that flight to confirm whether the flight attendants efforts may have simply been to try to calm a difficult situation for Ms Thomson."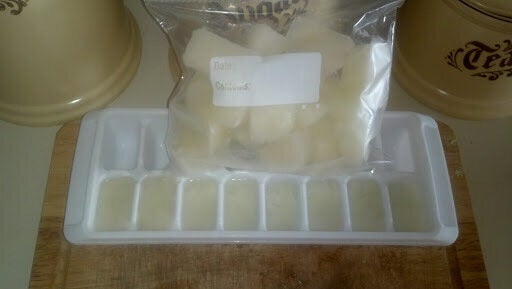 13 Handy Hacks For Breastfeeding Mamas