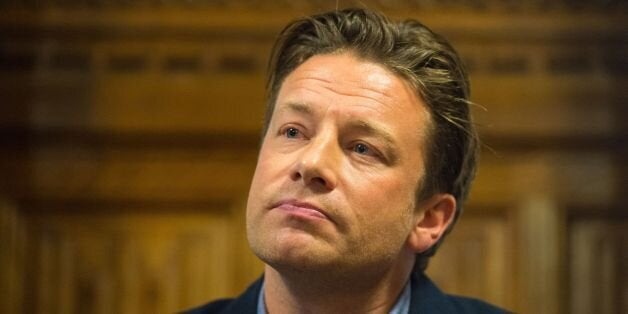 Jamie Oliver has called for the Tory Government to be kicked out of office at the next election if David Cameron fails to tackle sugary diets fuelling Britain's childhood obesity crisis.
The TV chef declared that his campaign will have to become "more ninja" against the Conservatives and warned he would mobilise "to get them out of power as soon as possible" unless a there was a serious public health policy to protect the nation's children.
Oliver, who has been campaigning for a 'sugar tax' on drinks and food, spoke on the BBC's Andrew Marr Show ahead of the expected publication of the Department of Health's long-awaited anti-obesity strategy next month.
Health Secretary Jeremy Hunt swiftly reacted to Oliver's threat by stating the tax idea was "not off the table" and that "if it isn't a sugar tax, it has got to be something that is equally robust."
Last year a report by Public Health England recommended a 10%-20% tax on products with high sugar content and NHS Chief Executive Simon Stevens last month unveiled his own plans to impose a levy on sugary drinks and snacks in vending machines on NHS property.
Although the Prime Minister has cooled on the idea of a 'sugar tax' in recent weeks, stating that 'this Tory is not a nanny', Hunt's remarks today pointedly raise the stakes within Whitehall.
Oliver warned that it was now 'personal' for Cameron because unless he acted soon, he would not have a major public health legacy once he left office.
Campaigners believe bold action on childhood obesity could be as transformative for public health as Tony Blair's ban on smoking in public places.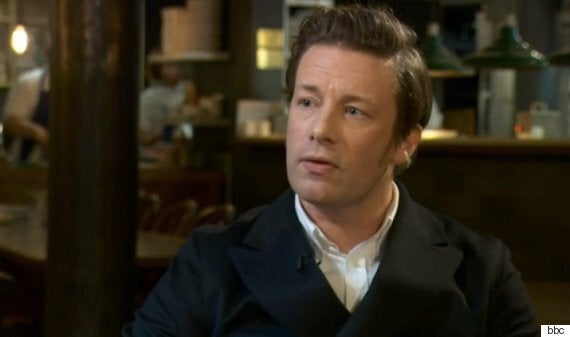 Jamie Oliver, on The Andrew Marr Show
"Mr Cameron, please be brave and be bold," Oliver said. "Put the stuff in the basket that's going to shift Britain please, as a parent not a politician. It is personal, it's about you taking us in to the next decade and setting precedent that we can't go back on.
"This is the capacity to have a 'legacy piece'. The stronger Cameron is on this strategy, the better for him. He's got five years where we could get good work done and entrench some new values. We're positioned to be world leaders."
Asked how he would react if the Government failed to come up with a sufficiently strong action plan, Oliver said: "I will be really really upset. I think we will have to just change our strategy, get more ninja, go a bit more underground and a little bit less nice and I think we need to try and get them out of power as soon as possible.
"Because child health has to be central to a healthy, prosperous economy. I don't think it will be pretty."
On the same programme, asked if he would back a tax, Hunt replied: "It's a bit terrifying not to answer in the affirmative, if he's going to get more ninja.
"It's Sunday morning and people are tucking into their bacon and eggs and their chocolate croissants, I don't want to be too much of a killjoy.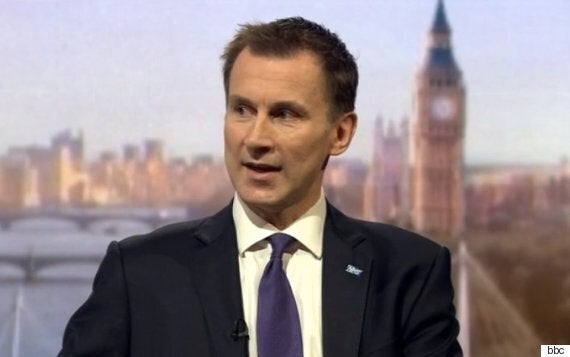 "But he is right we've got to do something about this. I have got a one year old daughter. On current trends, by the time she reaches adulthood a third of the population will be clinically obese.
"It is a national emergency. I am in favour of what he said, it's has to be a game-changing moment, a robust strategy. And do what it takes to make children consume less sugar."
"We are working up the details. He [the Prime Minister] hasn't taken a sugar tax off the table."
Bad diet has recently overtaken smoking as the biggest single cause of the 40% of lifestyle-linked avoidable illness treated by the NHS.
On the Marr Show, Oliver said that when he first campaigned on the issue "I was a lone voice.. everyone was trying to make me look like a fruit cake" but everyone from the BMA to cancer charities were on his side.
"Obesity costs more globally than all conflict on the planet. It is a war, it doesn't have a shoot out, it just slowly makes people ill, die young. Anyone you would trust your kids with is in support of this.
"I don't mind not getting the tax if there's something better."
Behind the scenes in Whitehall, the Department of Health has been pushing Downing Street hard for a bold policy, including the option of a 'sugar tax', but Cameron appears to have issued differing signals in recent months.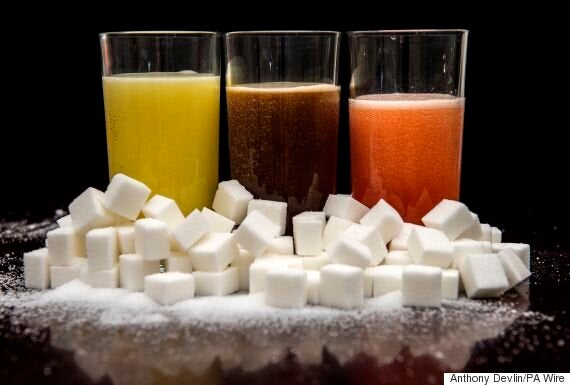 Some experts argue that just as effective as a tax would be much clearer labelling, with 'sugar cube' symbols put on products to warn parents of the real sugar content in everything from smoothies to fizzy drinks to snacks. Some in the food industry fear the 'sugar cubes' idea more than a tax as it could lead to a sharp drop in sales on some products.
Oliver, who spent a year researching the issue for his Channel 4 documentary Jamie's Sugar Rush, says revenue from such a tax could provide up to £1bn a year for health and education.
The chef has imposed a 10p levy on sugary drinks at his own restaurants.
Oliver, whose previous big campaign on freshly cooked school meals helped transform diets of pupils, has proved a formidable critic of ministers of all parties.
He gave evidence to the Commons Health Select committee on the sugar tax plan and a petition he launched was signed by over 150,000 people.
Children consume three times more sugar than is recommended by doctors. Soft drinks are the biggest source, accounting for 29% of the sugar intake of 11- to 18-year-olds and 16% for younger children.
A large coalition of health groups - including the Academy of Medical Royal Colleges, the British Medical Association, Cancer Research UK, Diabetes UK, the Royal Colleges of Physicians and of GPs and of Psychiatrists, the Faculty of Public Health and the Royal Society for Public Health - backs a sugar tax, curbs on advertising to children and fewer displays of unhealthy products in shops.