Will Young has accused Education Secretary Nicky Morgan of "not giving a shit" about LGBT pupils' mental health because of her reluctance to tackle homophobic bullying in schools.
The singer has met with Morgan to discuss efforts to combat homophobic bullying in schools, specifically addressing the use of the word "gay".
But he said he left feeling disappointed and added he could not see her "addressing this at all".
"Nicky Morgan is shit. It honestly it breaks my heart... The only conclusion that I can draw is that she doesn't give a shit about it," he told the audience at the National Student Pride event in London.
"It breaks my heart that there are going to be more and more generations of young LGBT people that are going to continue to have a lack of nurture and have this internalised shame which can be changed within the education system."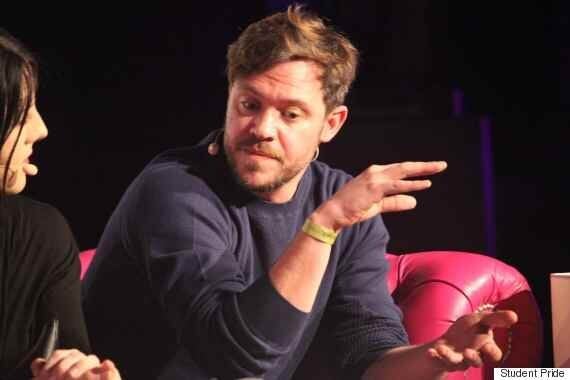 Will Young speaking at Student Pride
He said there was a "mismatch" between how teachers' felt about the use of the "gay" and how LGBT pupils felt about it.
He added: "Sixty three per cent of secondary school teachers don't think that it is a problem that someone using the word gay in a derogatory sense cannot be harming.
"Yet in 2012 a study of just over a 1,000 young LGBT people found that 98% of young LGBT people found it distressing. So there's a mismatch.
"And I don't see... the education secretary, who I'm not a huge fan of at all, I don't see her addressing this at all, and my only conclusion that I can draw is that she doesn't give a shit about it."
The pop star said he would "picket outside the department of education until [Morgan] gives me some answers".
A Department for Education spokeswoman said Young was "utterly wrong" to suggest the department was "anything other than completely committed to supporting young LGBT people, and to ensure they can go to a school where they are happy, able to be themselves and fulfil their potential".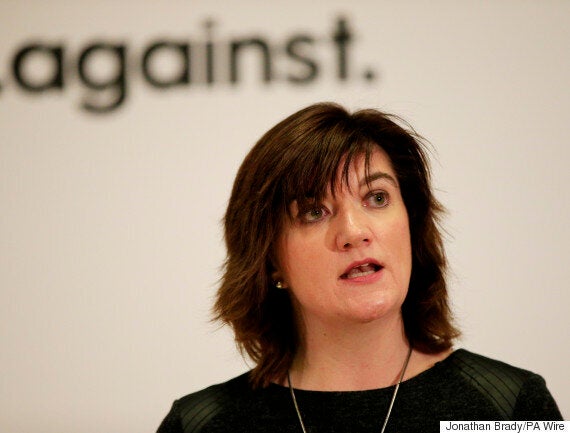 In a statement, she added: "The Secretary of State for Education is personally committed to supporting all LGBT people and has made tackling bullying a departmental priority, with a strong focus on supporting LGBT people in particular.
"To achieve this she has overseen £2million funding for projects to help build schools' knowledge and capacity to tackle homophobic, biphobic and transphobic bullying – a significant step in our drive to ensure it is stamped out for good."
It is not the first time Young has condemned Morgan. In May last year, he told The Guardian she was "dead in the eyes".
A source close to Morgan called Young's comments "very sad", saying he was "doing down those in government who are actually making a difference". They implored him to "focus on reviving his pop career" instead.
"Nicky Morgan has made sure LGBT people are at the forefront of the government's agenda," they said. "When she presented to cabinet, she also used it as an opportunity to urge the government to continue the progress made on LGBT equality both here and internationally."
Popular in the Community