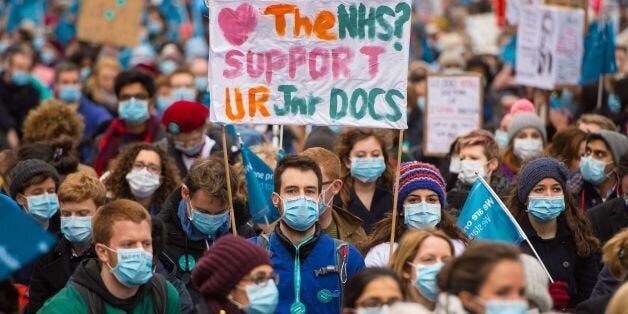 Medics are calling on Jeremy Hunt to "lead by example" and work weekends, after the health secretary tried to impose all-day Saturday and Sunday shifts on junior doctors.
More than 21,000 people have signed a petition in the last three days calling for Hunt and Parliament's 649 other MPs to adopt a 6-day working week - without extra renumeration - in light of the new normal working week doctors would be expected to work under proposals.
Their plea has garnered the support of thousands of NHS workers and those sympathetic with their plight in just two days.
Dr Ivan Ratnayake, a GP in Epsom, is the man behind the drive. Despite not being a junior doctor himself, the Charing Cross Hospital graduate says he believes leaders should shoulder as much of a burden as the people their policies affect.
"Doctors have been told that Saturdays are part of the 'normal working' week so that the Government can avoid paying them extra to do so," he writes.
"MPs should lead by example and meet on a Saturday too. With their new 6 day week MPs would get more Parliamentary work done. There should be no extra pay for this...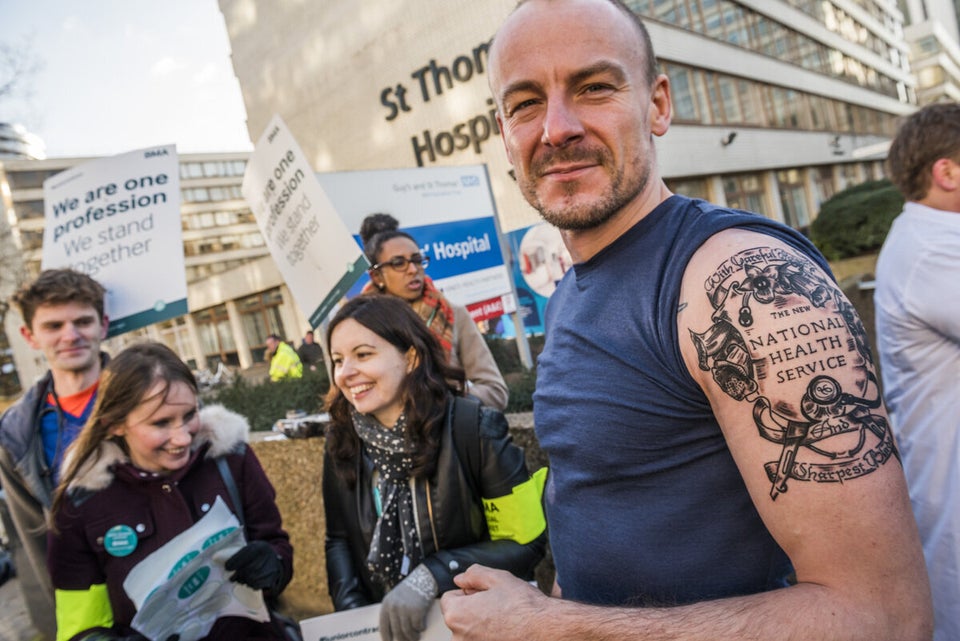 Junior Doctors Strike
"As 'we are all in it together', the policies and rules they set should apply to them as equally as for any members of the workforce.
He continued: "As there is never enough time for Parliament to sit and weigh up all the pressing and important matters of Government, I think Parliament should sit 6 days/week with Saturday being part of their normal working week as it is proposed for other workers."
Health ministers will be forced to reply to Dr Ratnayake's petition by Tuesday.
If the petition reaches 100,000 signatures parliament will have to consider the topic for debate.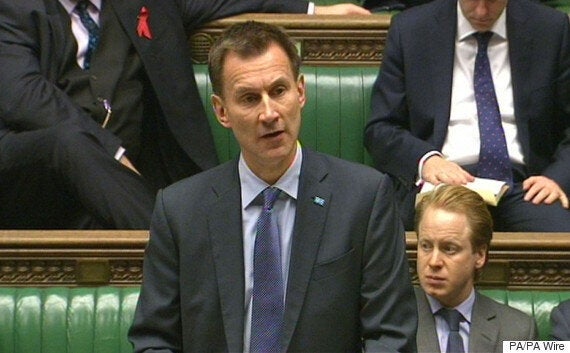 The Health Secretary is pushing for better service at weekends
Jeremy Hunt has defended his government's push to reform how rostering and staffing levels at weekends by saying it will create a "truly seven-day NHS", one of the Conservatives' hallmark manifesto promises.
He faces opposition from the British Medical Association, who have 37,000 junior doctor members and are calling a second 24-strike over changes to how thier pay is calculated.
The South West Surrey MP maintains the doctors' union has been "irresponsible" for "spreading misinformation" about how changes will affect NHS workers.
"It's incredibly disappointing, the totally irresponsible way the BMA has behaved in refusing to sit down and talk about how we can improve patient care and spreading misinformation," he told the 'Andrew Marr' programme yesterday.
"One of the reasons for that anger is they were told by the BMA their pay was going to be cut, it isn't. They were told they were going to have to work longer hours, they aren't...
"If you're told by your union that the health secretary wants to do these awful things, of course you're going to feel devalued."
Related