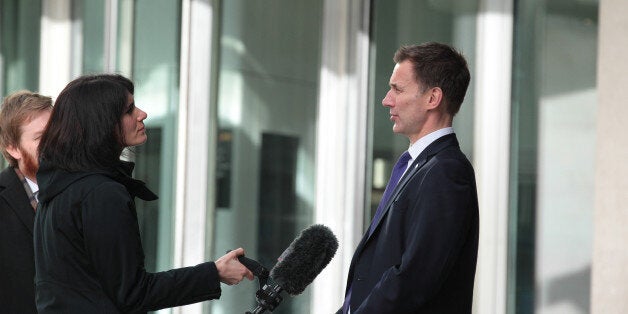 Jeremy Hunt has been accused of an "affront" to Parliament after a junior minister was sent to defend the Government and face MPs over the junior doctors' strike.
Labour MPs were angered over the Health Secretary's "no-show" after an urgent question was called in the House of Commons ahead of the next 24-hour strike planned for Wednesday.
Shadow health minister Andrew Gwynne wondered aloud "where is he?" when it emerged Ben Gummer, one of his ministerial juniors, would be responding to MPs.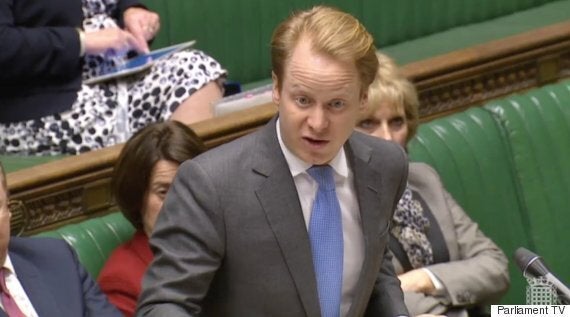 Junior minister Ben Gummer fielded MPs' questions
Another Labour health spokesperson, Luciana Berger, also sitting on the front bench in Parliament, tweeted how it was not the first time the Secretary of State appeared to have dodged scrutiny.
Labour MP Wes Streeting also took to social media to suggest sending a junior minister on to the front-line was not good enough.
Back in the Commons, Labour MP Ben Bradshaw, a former health minister, said it was "at the very least odd" the Secretary of State was not in attendance.
On the BBC's Andrew Marr Show yesterday, Mr Hunt blamed the doctors' union the British Medical Association (BMA) for the the impasse in talks over pay and hours, labelling the body "totally irresponsible", refusing to sit down and talk about improving patient care, and spreading "misinformation".
But Mr Bradshaw said: "I know as former health minister how difficult the BMA can be, but this would seem to me that the Secretary of State has become the main obstacle to a sensible solution to this crisis."
In response, Mr Gummer said Mr Hunt "will be here tomorrow" to answer questions at health oral questions.
The fall-out centres on a new contract between junior doctors and the Government. Ministers offered doctors an 11% rise in basic pay, but the BMA maintains curbs to other elements of the package mean there is no extra money.