Valentine's Day is a great excuse to go a little wild with your nail art – with kitsch and OTT being the order of the day.
These bright, sparkly hearts are so easy to do, but equally as hard not to fall in love with.
1. First up, apply a good quality base. I love Stickey by CND.
2. Next, two coats of a vibrant lilac colour - here, I've gone for Grape Neon from Orly.
3. Once this is dry, you can start drawing on your hearts using bright and pale pink nail pens (for this design, I used WAH London's range). Aim to have about three on each nail, but this will depend on the size of your nail. Don't forget you need to outline the hearts, as well, so don't make them too tiny!
4. Allow these to dry and then outline the shapes in gold using either a striper or the nib of a nail pen - whichever you find easiest. Framing the hearts is also a handy way to smooth out any wobbly lines and neaten them up.
5. Finally, a thick layer of glossy top coat. My favourite is China Glaze's Fast Forward.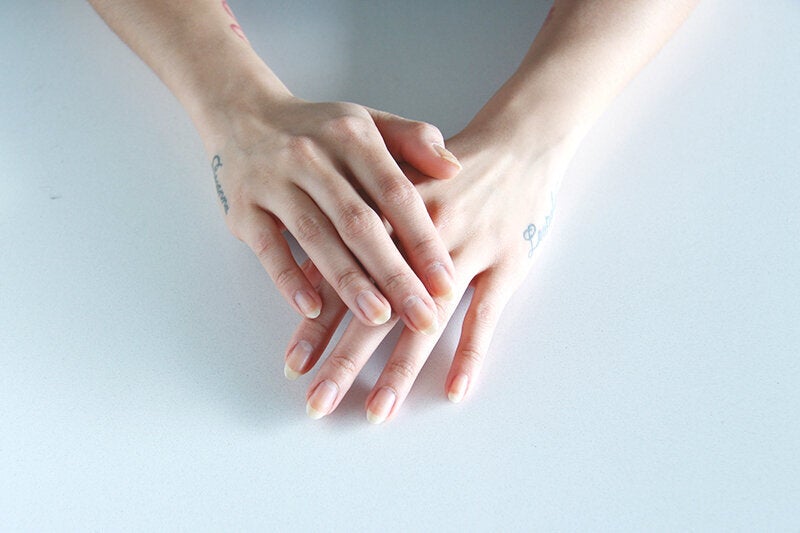 3 Minimal Nail Art Ideas
Related