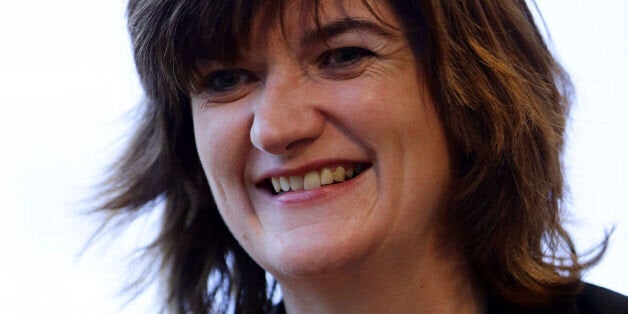 Education Secretary Nicky Morgan has refused to make personal, social, health and economic education (PSHE) compulsory in schools, despite a lengthy campaign by a coalition of charities and MPs.
In February 2015, the committee published a report recommending to improve the teaching of PSHE and sex and relationships education (SRE), including making the subjects statutory.
Campaigners argue PSHE can promote children's emotional wellbeing and mental health, as well as promoting social cohesion and teaching young people how to stay safe online.
Although Morgan admitted the subject is a "crucial part" of preparing young people for life, she claimed that evidence from Ofsted showed that "40% of PSHE teaching is less than good."
The Education Secretary added: "While the Government agrees that making PSHE statutory would give it equal status with other subjects, the Government is concerned that this would do little to tackle the most pressing problems with the subject, which are to do with the variable quality of its provision."
Last year, Caroline Lucas, the Green Party's MP, tabled a bill to make the lessons compulsory, saying: "As well as being an essential part of safeguarding our children, PSHE has huge potential in relation to employability and academic attainment. PSHE teaches young people the skills they need to make good choices and to think things through.
"It's not rocket science that these skills have benefits well beyond the classroom."
More than 100 organisations have joined a PSHE Association campaign to make the subject compulsory, including Mumsnet, Stonewall, Girlguiding and the Association of Police and Crime Commissioners.
The association released a statement on Wednesday, expressing its disappointment at Morgan's decision.
Chief executive Joe Hayman said: "This is an appalling failure.
"What is most baffling about this decision is that the Government has a range of objectives it seeks to achieve through PSHE education, including teaching pupils to stay safe online, promoting children and young people's mental health and preventing radicalisation, child sexual exploitation and violence against women and girls.
"Its decision not to address a status quo in which these issues are addressed by untrained teachers in inadequate curriculum time – or left off the curriculum altogether – is self-defeating and leaves vulnerable young people at risk."
Dr Mary Bousted, general secretary of the Association of Teachers and Lecturers (ATL), said: "When report after report following the tragic sex abuse cases in Rotherham and Oxford point out that PSHE keeps children safe, how can Nicky Morgan refuse time and time again to make PSHE mandatory in all schools.
"How can the Government look young people in the eye and tell them that their personal, social, health and economic needs are just not that important."
Morgan added the status of the subject would be "kept under review".
Popular in the Community