A group of students from London have created a three-in-one coat, sleeping bag and tent for refugees, to aid them in their gruelling journeys across Europe.
The Royal College of Art students have already designed the multi-use coat, but it remains a prototype unti lthey can raise enough funding.
The group hopes to deliver the first batch of "wearable dwellings" to Syrians in July 2016.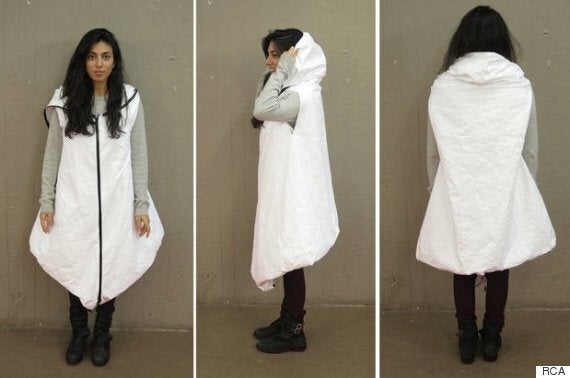 "Good design isn't about technologies and devices - it has a social heart and a role to play in meeting the needs of people facing impossible challenges," Harriet Harris, RCA professor, told The Huffington Post.
The toughest part of the design process was figuring out how to convert the jacket into a shelter, Cassie Buckhart, one of the 10 students who worked on the coat, said.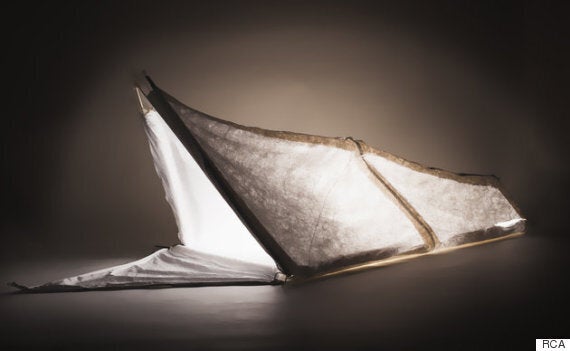 The sleeping bag aspect came naturally. The jacket is made out of the lightweight, waterproof synthetic material called Tyvek, which Harris said is cheap enough for mass production in a factory.
The design has very large pockets, which enables it to transform into the three different items.
"Whilst our wearable won't solve the whole problem it addresses a small part of it. Its conspicuous, provocative design also acts as a kind of spotlight on the crisis," Harris added.