A pub landlord in Yorkshire says council officers have repeatedly told him to stop wearing his 'Union Jack' jacket in public because it could be considered "offensive".
Jason Mawer, who runs the Manx Arms in Barnsley, was asked to take off the jacket twice by people he believes were council officials, in what he called "political correctness gone mad".
He was asked to take off the Barbour jacket, decorated with the red, white and blue of the union flag by officials who appeared to be local enforcement officers. He has refused twice.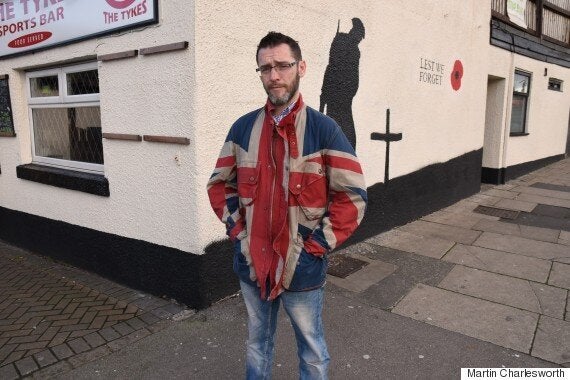 Mawer had only had the jacket for a week before he was told to not to wear it in public
He claims that on the second occasion, an official warned that the coat - designed in honour of rock band The Who - "might offend somebody."
Mawer said he was walking through the town centre when a woman in a high-visibility jacket tried to stop him.
"She was polite enough and came alongside me before asking me to remove my jacket," Mawer told Martin Charlesworth, a photographer and local reporter. "She didn't say who it might offend.
"She said: 'Would you mind removing your coat it might offend somebody.' I thought she was joking at first. I asked why and she just said: 'It may offend'. Nothing specific. She didn't say who it would offend, just that 'it may offend'.
"I thought it was ridiculous to be honest. What's offensive about the Union Jack?
"To be honest I was in a hurry, and I was walking along as she asked me to take it off. In the end I just said: 'No, I'm not taking it off,, and carried on.
"I only had a T-shirt on underneath and it was raining, so I would have got really wet.
"It was an insult to be asked to take it off. It is my pride and joy. I'm a big fan of The Who and the Mod era and have all the gear."
"It's definitely political correctness gone mad," Mawer said. "It's an overused phrase, but I think it definitely applies."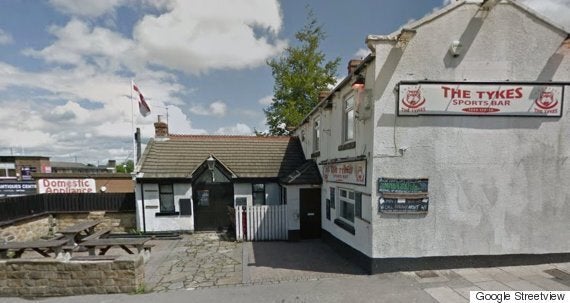 The one-off jacket was made several years ago for a Who convention in London. Mawer had only owned it for a week before being asked to take it off. He said that aside from these two incidents it has attracted "mostly compliments".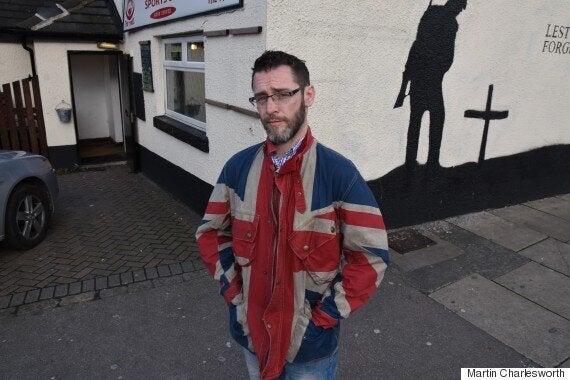 'We're very far from being racist and are just patriots'
"It's not like I was running through the town centre shouting racist comments," Mawer said. "I'm not a racist person at all but I am very patriotic as you can see from the pub," he said, referring to the St George flags decorating the Manx Arms and the England flag on a flagpole outside.
The pub also features a mural of a soldier, a poppy, a cross and the words 'Lest We Forget' which was painted for Remembrance Day last year.
His partner Lyndsey Smith said what had happened was "disgusting".
"I bought the jacket for his birthday," she said. "It's a one-off design and he's wanted it for quite a while. I managed to get the owner to part with it.
"He's been stopped twice by officials who we believe are enforcement officers who police the town centre. I think it is disgusting.
"It is purely a flag and has no offensive slogans on it. If you can't walk through your own town in your own country with the Union Jack then there is something seriously wrong.
"There is nothing wrong with being proud of where you come from. It doesn't mean you are racist."
Mawer said: "I am proud of my country, proud as I can be anyway, and I think people should take pride in the flag."
"As soon as it happened I got straight on the phone to Lyndsey and said: 'I can't believe what's happened.' She just went mad.
"I'm sure it was a council enforcement officer. All I can think is that it's someone who has just got a new uniform.
"Don't get me wrong, I know everybody's got a job to do, but I just can't see what she thought she was doing.
"We're very far from being racist and are just patriots," said Smith.
Barnsley Council said they could not find any record of their enforcement officers being involved. "We can't comment on this," said a spokesman.
Related