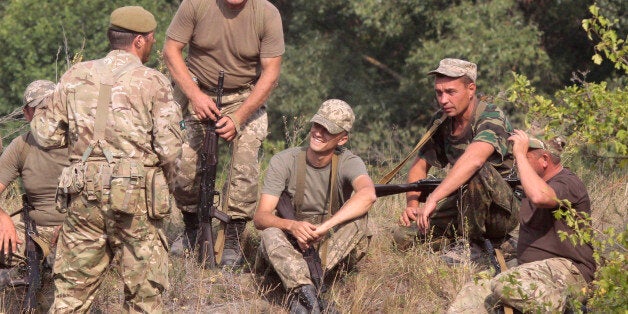 A Bristol university has set up a new scheme aiming to help new students emotionally acclimatise to adult life.
The University of the West of England (UWE) recently created the 'Emotional Resilience' programme in response to growing calls for universities across the country to deal with student mental health issues.
A series of workshops and seminars have been introduced at the university and many of these sessions have taken inspiration from 'Peer-Assisted Learning' (PAL), a technique commonplace throughout the armed forces.
Glyn Williams, the UWE's Senior Wellbeing Practitioner told the Bristol Post: "I spent a large part of my career working in the Royal Navy, and the military generally is very keen on the idea of peer-assisted learning for the development of its emotional resilience programme."
Williams added: "In the military that kind of peer support has always been important, so it became clear to me that a similar framework might work well on campus.
"It's about recognising that mental health issues aren't just something that affect a few. Most of us have some sort of mental health issue at some time, which is why we talk about developing the students' 'mental wealth', rather than their mental health. It's about nurturing their resilience, ideally ahead of a crisis, so they are better armed against the knocks when they come."
With statistics showing that one in four young people aged between 18 and 25 experience some sort of mental health issue, these sorts of courses are needed now more than ever before.
As the stigma associated with mental health starts to wear off, universities are finally seeing their students become more open to get help through universities themselves. UWE has seen an increase of 20 percent in the number of students going to the wellbeing team for advice.
The University's Vice Chancellor, Steve West, explained of his delight in the progress in dealing with mental health.
"The work on emotional resilience at UWE Bristol is absolutely brilliant, particularly in view of the fact that it is run by students and rolled out on a peer-to-peer basis.
"We want to be recognised as a university that does not shy away from tackling serious issues but rather act proactively to support students when they go through difficult times for whatever reason."
This development comes a fortnight after Labour leader Jeremy Corbyn criticised universities for failing to adequately deal with mental health issues among students.
Popular in the Community