Schools across the country will get £1.5 million to bolster peer-to-peer support networks in a bid to drive down child suicide rates and encourage youngsters to talk more about their mental health.
The new fund, today opened by minister for equalities Nicky Morgan, aims to tackle the stigma faced by teenagers suffering with a cognitive condition and extend existing "successful" schemes.
"We know that if mental health issues aren't tackled in children, it can blight their lives as adults," the Conservative MP said.
"That's why I think all schools should be having an open and frank conversation about mental health so that we continue to tackle the stigma that still surrounds it and ensure every child gets the support they need.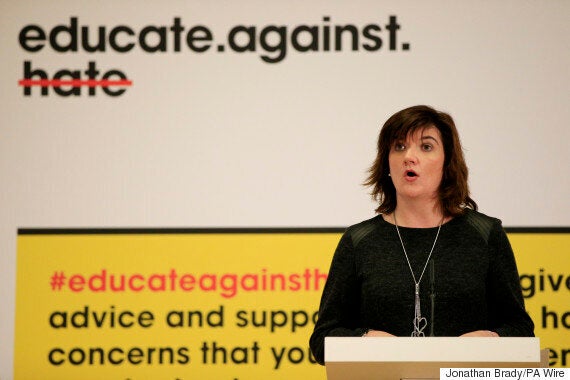 Morgan told of the need for better child mental health care
"The truth is that the people who best understand the pressures that young people face are their classmates and friends, – they're the ones that spot the tell-tale signs that their friends are experiencing problems, and the people to whom children are most likely to turn for support.
"That's why today's announcements are about giving young people the training they need to spot the signs of mental health issues and get the support they need.
"To do that we will be working with schools, mental health experts, charities - and most importantly young people themselves."
Sarah Brennan, chief executive of YoungMinds, a charity working with the government to roll out the funding, hailed the roll-out as a "crucial move."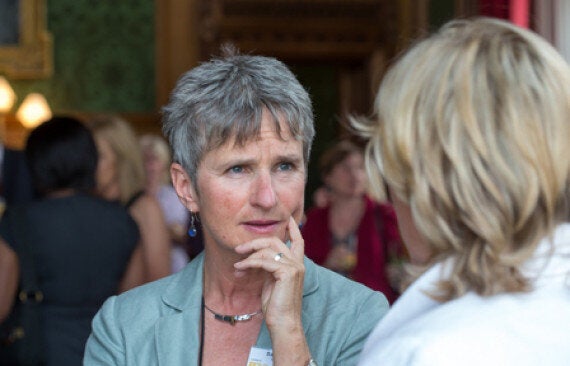 YoungMinds' Sarah Brennan
"We are delighted that the government is investing in peer support, which is a crucial way to tackle mental health problems and build emotional resilience in schools," she said.
"Young people understand the pressures that their classmates and friends face better than most adults, especially in relation to the online world, and it's really important that they know how to spot the signs when someone isn't coping, and what they can do to help."
Barnardo's senior research and policy officer Jane Evans also added that it was important children offering support to each other received proper training and knew when to escalate a situation they felt was outside their control.
"There needs to be a really solid training plan in place to make sure young people feel supported in talking to one another about complex mental health issues," she told The Huffington Post UK.
"A child needs to know, if their friend is worried about something normal - like an upcoming exam, when that concern should be realised if they stop sleeping or eating properly."
Evans added it was important for those providing intense emotional support to their peers not to feel "overburdened" themselves.
"We need to make sure they don't have to carry too much responsibility on their own - they shouldn't feel too overburden".
Popular in the Community