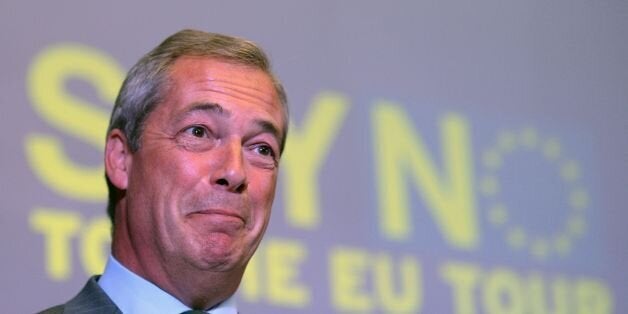 Rival EU leave campaigns are set to meet next Tuesday for a showdown meeting in an attempt to finally bring the groups under one banner.
GO Movement, an umbrella organisation formed out of the Grassroots Out group, will meet with representatives from Vote Leave to discuss working together in the referendum campaign.
Attempts to merge the various Leave groups under one banner have so far failed, with the mainly Tory-backed Vote Leave refusing to work with Leave.EU – an organisation funded by Ukip donor Arron Banks.
Mr Banks has also invested in Grassroots Out – one of the groups under the GO Movement umbrella - and the level of involvement of both him and Ukip leader Nigel Farage is likely to prove a stumbling block in any negotiations with Vote Leave.
Whichever group is awarded the designation as the official Leave campaign by the Electoral Commission will be entitled to spend £7million of public money in the run up to the referendum, and will also be given a higher profile in media coverage.
Tory MP Peter Bone, one of the founders of both Grassroots Out and GO Movement, told the Huffington Post UK: "GO Movement is an umbrella organisation which will raise the funds and delegate the funds down.
"There will be different groups, so Labour Grassroots Out will campaign to Labour voters and so on.
"We hope Vote Leave will come on board, we are meeting with them next week."
If Vote Leave were to join other groups such as Grassroots Out, Leave.EU, Global Britain and Ukip under the GO Movement umbrella, it would mark a significant shift in position from those at the top of the organisation.
The main fault line is around the tone of the Brexit campaign, with Vote Leave preferring to focus on economic and sovereignty issues, while Mr Farage and his supporters believe highlighting the EU's freedom of movement laws is most likely to win over swing voters.
If David Cameron manages to secure agreement for his renegotiated deal with the 27 other EU heads of state in Brussels this week, the starting gun could be fired on the referendum as early as Friday evening.
Grassroots Out have a rally scheduled in Westminster for that evening, and it is possible that eurosceptic Cabinet Ministers could use it as a platform to announce they are backing Leave.
The Huff Post UK understands contact has been made by people close to Home Secretary Theresa May and the organisers of the rally, but there is no suggestion she will make an appearance.
A Vote Leave source confirmed that while the meeting with GO Movement was scheduled, it was unlikely there would be any kind of merger.
A spokesman for the group said: "We wish this new campaign well and are willing to work with anyone who wishes to campaign to leave the EU."
Popular in the Community