James Corden has had his fair share of icons join him for a spot of Carpool Karaoke, but we think he's outdone himself with his latest skit which features Sia and that wig and bow combo.
And no sooner had the Aussie songstress jumped into the passenger seat of James' motor, the pair were belting out (and we mean REALLY belting out) Sia's breakthrough hit 'Chandelier'.
Talk soon turned to Sia's unique look and we finally get a full (and frank) explanation as to why she hides under that monochrome fringe.
And as this is Sia, who's penned some of the biggest hits of recent times for other artists, we're also treated to her and James doing their take on the likes of Rihanna's 'Diamonds'.
Of course, it wasn't long before James had adopted Sia's look…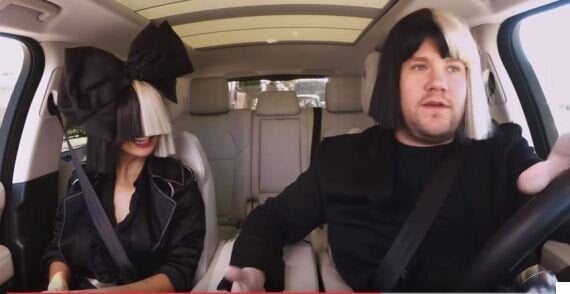 Oh, and if you thought Sia was a talented singer and songwriter, just WAIT until you see what she can do with a dozen eggs. No, really.
Watch Sia and James in action in the clip above.