Shocking video footage has emerged showing a truck driver being pounded by an angry onlooker after the pair had a traffic dispute in southeast London.
Police say the suspect approached his cab and started shouting at him, stating that he had caused damage to his car - believed to be a blue Ford Focus.
The driver then suggested that they pull over somewhere more sensible to discuss the damage, but they began to argue and the suspect attacked the victim, repeatedly punching and kicking him after he had fallen to the ground.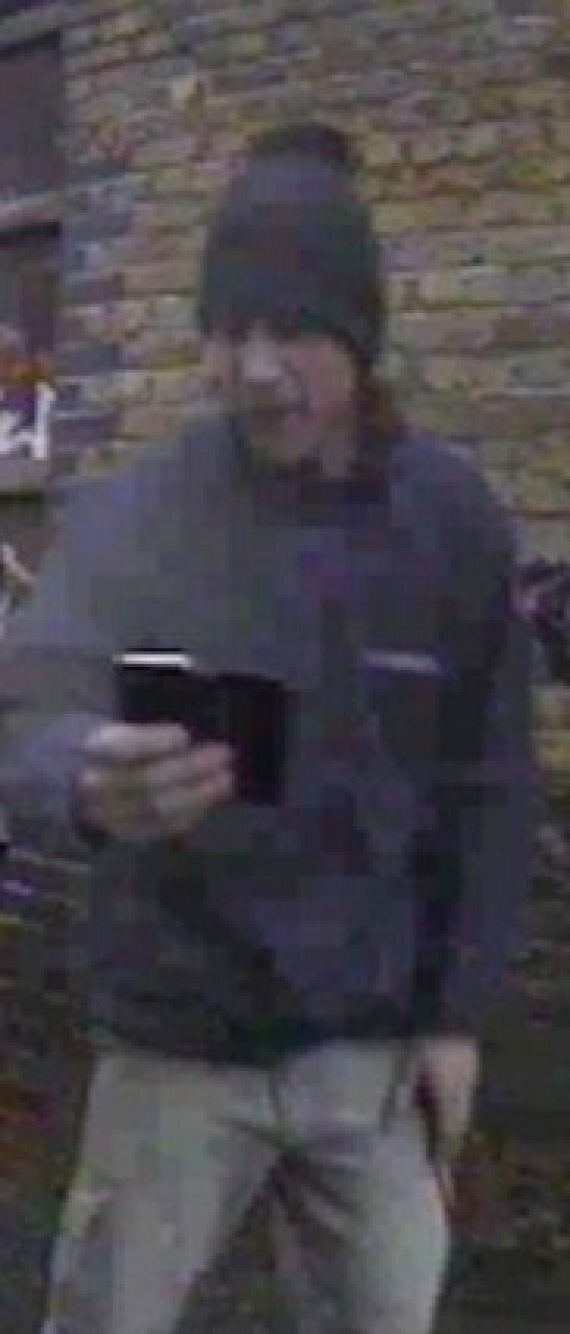 The Police released this image of the suspect
Detectives from Greenwich released CCTV footage of the man sought following an assault on a lorry driver.
The incident occurred on Tuesday, 15 December 2015 at about 08:00hrs, the victim was driving northbound along the A2 and exited onto the slip road at the Woolwich Flyover.
Both vehicles parked on Ramac Way, SE18 and the drivers exited their vehicles before the attack.
The suspect then made off in his car towards Woolwich Road.
The victim, aged 42, got back into his lorry and drove to work, where he contacted police.
He suffered swelling to the head and cuts to his hands and knees, but did not require hospital treatment.
The suspect is described as a white man, slim build, aged 25-35 with blond hair. He wore a dark-coloured beanie style hat, a dark-coloured jumper and grey jogging bottoms and spoke with an English accent.
Anyone with any information should contact Greenwich CID on 07325 273 811. Alternatively, they can contact Crimestoppers anonymously on 0800 555 111.