David Cameron is chairing the first meeting to be held on a Saturday since the Falklands War today, after which he is expected to announce the date of the in/out referendum on EU membership.
The Prime Minister called the special meeting on Saturday after securing Britain's "special status" in the EU this week. It is the first meeting of its kind to be held on a Saturday in more than 30 years.
The conclusion of today's Cabinet meeting will effectively fire the starting gun on the campaign, expected to culminate in a vote on June 23.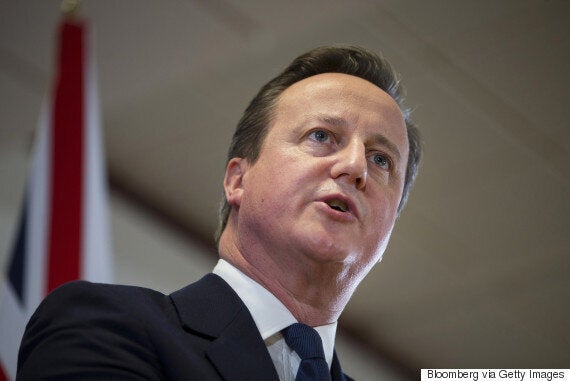 David Cameron announced a deal after of more than 24 hours of talks
After lengthy talks with his fellow EU leaders in Brussels finally produced a package of changes, the Prime Minister declared late last night that he would campaign "with all my heart and soul" for the UK to stay in the 28-nation bloc.
He said the changes - including curbs on EU workers' benefits, protections for non-euro nations and an opt-out from "ever closer union" - cemented Britain's "special status" despite a series of compromises.
But Eurosceptics - including many within Cameron's Conservative Party - dismissed the package as meaningless and said only withdrawal could restore sufficient powers to the country from Brussels.
"The Cabinet will this morning discuss the UK's new special status in the EU - afterwards I'll announce the planned referendum date," the PM wrote on Twitter as senior colleagues made their way to 10 Downing Street.
Among them are a number who favour Brexit - including Iain Duncan Smith and Chris Grayling - who will be free afterwards to publicly back the "Leave" camp.
Cameron has said he is "disappointed but not surprised" that they are set to be joined by his long-time political ally - but consistent advocate of withdrawal - Justice Secretary Michael Gove.
Ukip leader Nigel Farage dismissed the "truly pathetic deal" and urged voters to seize the "golden opportunity" to show that Britain would be better off being fully independent of Brussels.
The new deal will allow host nations to cut migrants' child benefit payments for children living overseas to the rate paid in their home countries - usually far lower than those received by UK parents.
A compromise will allow existing claimants to carry on receiving child benefit in full for offspring living overseas until 2020, and all member states will then be able to pay them at the rate of their home country.
It falls well short of the outright ban on sending child benefit abroad initially demanded by Cameron, and marks a compromise with eastern European states who had insisted that existing claimants should continue to receive the full payment until their sons and daughters reach adulthood.
An "emergency brake" on in-work welfare payments for future migrant workers will be made available for seven years - with no option for extensions - in cases where member states are facing excessive strain from new arrivals.
The seven-year period is shorter than the 13 years put forward by Cameron in negotiations, but considerably longer than eastern European nations had argued for.
The new deal also says EU treaties will be amended to state explicitly that references to the requirement to seek ever-closer union "do not apply to the United Kingdom".
Shadow foreign secretary Hilary Benn said the renegotiation was purely designed to deal with Conservative dissent, but welcomed elements of the deal and said Labour stood solidly behind continued EU membership.
Cameron "has done what he decided he had to do because he was too weak to stand up to his political party", he told BBC Radio 4's Today - saying the "red card" and protections for non-euro countries had been Labour demands.
"The vast majority of Labour MPs, the Labour movement, the Labour Party conference, the trade union movement, supports our continued membership.
"Why? Because being in the EU has given us jobs, investment, growth. It gives us security and it gives us influence in the world.
"Why would we want to exchange all of that for a leap into the unknown?"