After more than a minute out of the water the video cuts to another man attempting to release the shark back into the water but the creature flounders and appears to beach itself.
Walters added in her post: "Shark was put farther into water after end of video. It did not resurface for several minutes."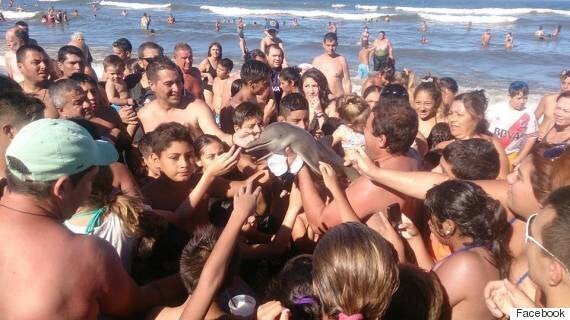 The small dolphin surrounded by dozens of people on the Argentine beach
The La Plata dolphin, also known as the Franciscana dolphin, was found on the beach resort of Santa Teresita in the north-eastern Buenos Aires Province.
Its thick, fatty skin provides the animal with heat, so removing it from the water can cause the mammal to rapidly dehydrate.
Wildlife charities said that the dolphin's death highlights the need for better public awareness as to how wildlife should be treated.