Russell Brand was ridiculed by his own fans on Monday after labelling London Mayor Boris Johnson a "jihadi John Machine".
After Johnson announced on Sunday his intention to campaign for Britain to exit the EU, Brand posted a video on his Facebook page accusing Johnson of helping to "grow" thousands of new Jihadi John's - the nickname given to Islamic State (IS) executioner Mohammed Emwaz, who was killed by a drone attack last year.
The comedian, who pledged to stay out of politics after backing Ed Miliband at the last election by championing him through his Trews YouTube series, said Johnson's behaviour and connections encouraged terrorism.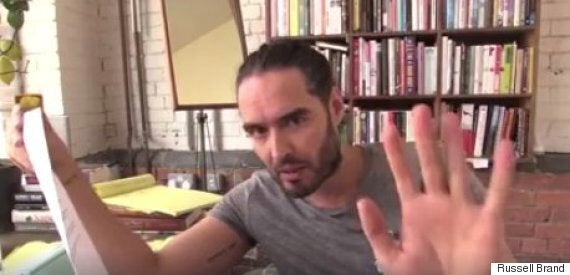 Russell Brand in his Facebook video in which he compares Boris Johnson to Jihadi John
He said: "The mentality of Boris Johnson creates more problems, the allegiances of Boris Johnson create more problems.
"The activities of organisations that he belongs to, that he supports, create these problems.
"Boris Johnson grows Jihadi Johns - he is a Jihadi John machine.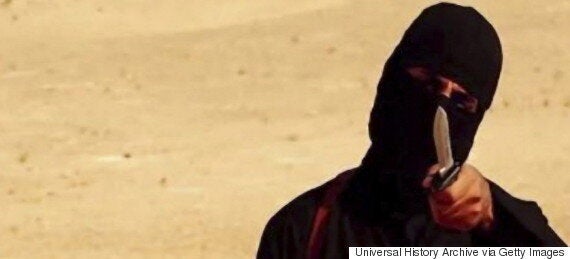 Brand said Johnson could create "thousands" of others Jihadi Johns
"Jihadi John is just one. Once Jihadi John is dead that's the end of Jihadi John but Boris Johnson can create thousands of others."
Brand's post starts with a clip of Johnson on LBC Radio saying those who support IS' "glorification" of murder should be angry with the killers, not the West.
Brand explains: "What he is saying is exactly wrong. Of course you condemn people who are violent but you look at why they are violent in order to stop the violence. That's why. Not so we can all be kind and cuddle kittens. No - in order to stop the problem."
His 45-second video has been liked over 2,000 times and has prompted over 200 comments, many of which ridicule the link Johnson-Jihadi John link.
Richard Finlay wrote: "Would love Russell to explain how Boris Johnson grows Jihadi Johns. Is he under the impression Boris devised the Quran and the Hadiths and jihadist ideology?"
Carlos Heath: "Russell, I respect your Green Peace attitude but if you think for one second that a Jihadi Jon wouldn't think twice about cutting your head off with a knife because it would get media attention then think again.
"The difference between Mr Johnson and Jihadi Jon is that Boris wouldn't even contemplate such inhumane acts.. Yes there's probably a better way, but talking about it is much better than accepting it or sweeping it under the carpet."
Mike Harvey added: "Don't forget that this is Russell Brand who gave a platform in his videos to Cage, an organisation who praised Jihadi John and have been accused quite rightly of offering support to ISIS. Amnesty came out with warnings about Cage and broke off all links. Mr Brand ignored them."
Related