A British Airways plane was targeted by a laser beam as it approached London Heathrow Airport on Monday evening, police have confirmed.
Officers are investigating the incident, which saw a laser being shone in the direction of a plane coming into land at Europe's busiest airport.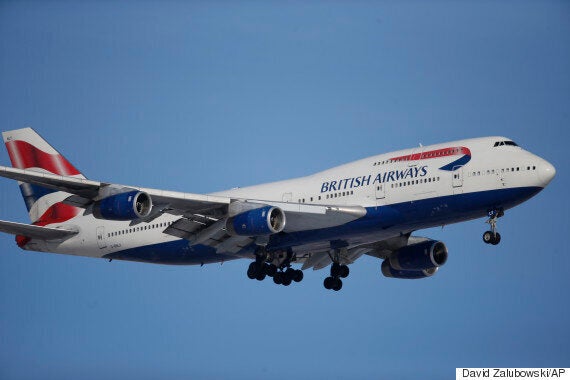 A BA flight was targeted by a laser beam on Monday [file image]
A Met Police spokesman said: "Police are investigating an incident where a laser was shone into the direction of an incoming flight into Heathrow Airport.
"The incident happened at around 19:47 hours on Monday, 22 February. It did not endanger the aircraft."
Police confirmed that they are still trying to establish where the offence took place.
There have not been any arrests yet.
Pilots did not have to turn back and the plane was able to travel to Amsterdam safely.
A British Airways spokesman said: "The safety of our crew and our customers is always our highest priority.
"Our pilots report any incidents so that the authorities can investigate and take appropriate action. We take such matters extremely seriously."
Last week, the National Police Air Service warned of the "serious concern" that laser beams pose to the aviation industry.
Ollie Dismore, Director of Operations for the National Police Air Service, said: "In an attack, a laser pointer is deliberately or recklessly shone at airborne aircraft, sometimes persistently over a period of minutes.
"The impact on a pilot is at the very least distracting, but can be serious enough to cause temporary 'flash' blindness and in some cases; lasting eye damage."
The service said that there have been about 1,800 laser strikes on aircraft in the past year,
Dismore added: "What may seem harmless fun to the culprit could potentially have devastating consequences for the crew and passengers in the aircraft as well as innocent members of public on the ground.
"In serious cases, using a laser pointer in this way can carry a prison sentence."
Popular in the Community