You know that feeling when you hear about something so much you end up blanking it out? Well there's a very good chance that could happen with the EU referendum.
Sure, right now, we are all definitely planning to vote on June 23 (yeah?), but when it comes to the day itself we might be so immune to the whole topic we could actually forget to do it.
Here are five reasons why we might forget to take part in arguably the most important vote for more than 40 years.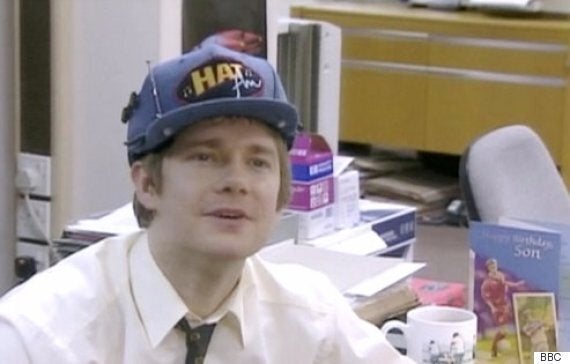 May your birthday presents always be as amazing as Hat FM
According to the Office for National Statistics, an average of 1,900 births take place on June 23 every year.
If you assume all those aged 18 to 81 (the average age of death in the UK) decide they would rather celebrate their birthdays than vote, that's 119,700 people out of the game.
But what if they all hold parties and invite at least twenty people each? Well, that's 2,394,000 people who could forget to vote because they are running around buying last minute presents, ironing their best frocks or struggling to find a taxi to take them to the party venue.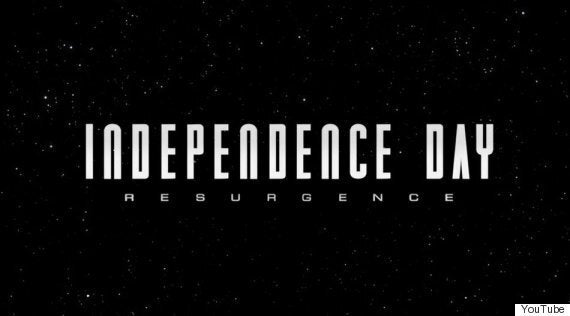 The sequel to one of the most successful films of all time is due to hit cinemas on Friday June 24 – the day after the referendum. But Independence Day: Resurgence could still impact on the vote itself.
Firstly, even though the film isn't officially released until the Friday, it is common for cinemas to begin screening blockbuster hits a few days before to bump up the opening weekend takings.
But even if your local cinema isn't showing the sequel, all sensible people will treat themselves to a repeat watch of the original classic to get nicely pumped up for the return of the aliens.
It may be that people will be so engrossed in rewatching Will Smith's epic battle, they just plain forget to trot down to the local primary school or leisure centre to vote in the UK's own version of Independence Day.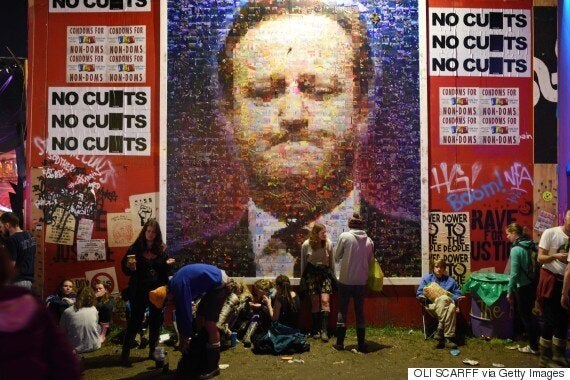 The main stages at Worthy Farm don't fire up until the Friday, but the vast majority of the 140,000 ticket holders will descend on the site from the Wednesday onwards.
Glastonbury organizer Emily Eavis has already ruled out installing a polling station on the site, meaning festival-goers will have had to got themselves organised and voted by post before packing up their wellies and making the trip.
By the end of the weekend, many of those at Glastonbury won't remember what planet they are on, let alone care whether the UK should be part of the EU.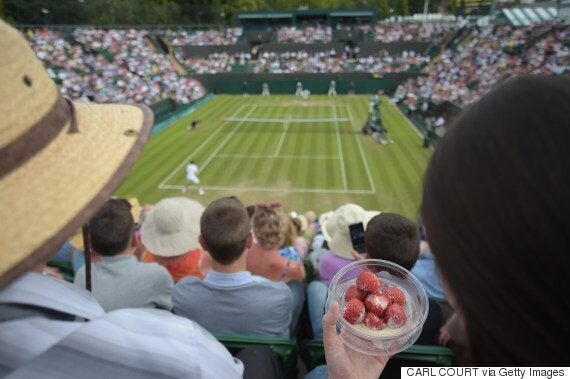 If you don't eat all your strawberries at Wimbledon, Andy Murray is legally allowed to monologue at you about wallpaper
The referendum takes place slap-bang in the middle of Euro 2016, but no games are scheduled to take place on polling day itself.
But sports fans will be able to distract themselves from the vote by tuning into the tennis at Wimbledon. Weather permitting, it will be the second round of the men's and women's singles competition, which means there might be more than one Brit still in the competition for people to cheer on.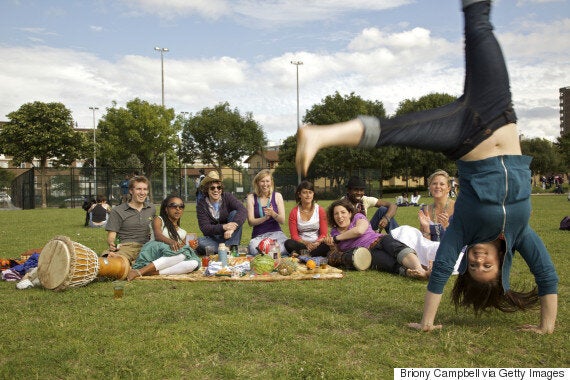 A picnic with friends - doing a handstand like a massive attention-seeking show-off optional
With the average temperature in June in the UK often reaching 21 degrees, it may be that after work on Thursday June 23 you decide to sit on your balcony, retire to a beer garden or have a nice picnic in a park. Anything really, that keeps you outside on a beautiful summer's evening instead of heading into a polling booth and grappling with issues around free markets, sovereignty, trade tariffs and immigration controls.
Of course, it is both Glastonbury and Wimbledon, so it will probably hammer it down with rain, making it even less likely you will feel like venturing outside.