We'll admit we had our doubts, but Rihanna absolutely smashed her performance at the Brit Awards on Wednesday night (24 February), shutting us up good and proper.
Rihanna kicked off her performance with a blast of 'Consideration', the opening track on her most recent album, and was even joined by SZA, who provides vocals on the song's chorus.
She then launched into a version of the album's lead single 'Work', accompanied by lines of female dancers who put on a raunchy show in keeping with the song's dancehall vibes.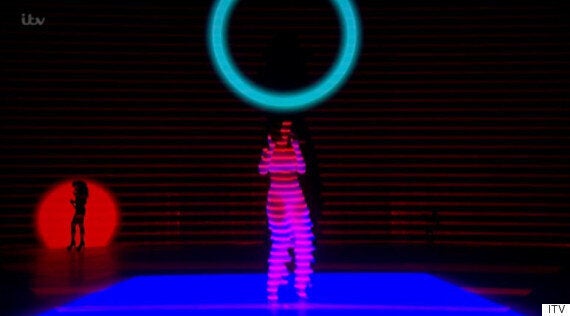 Rihanna kicked it off with a rendition of 'Consideration'
The performance had it all - a lights show, booty-shaking choreography, not to mention RiRi herself, who looked like she was thoroughly enjoying herself.
And then, when we were already loving it, out strutted Drake, performing his verse on the track.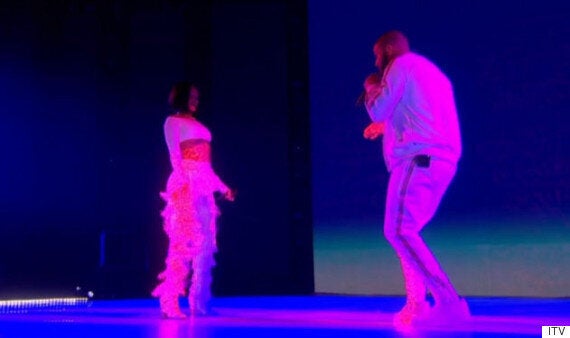 Well, fancy seeing you here!
He and Rihanna were clearly loving being on stage together - at one point she even let out a little giggle when she should have been singing one of her lines - before they got up close and personal with some serious gyrating, as previously seen in the track's music video, unveiled earlier this week.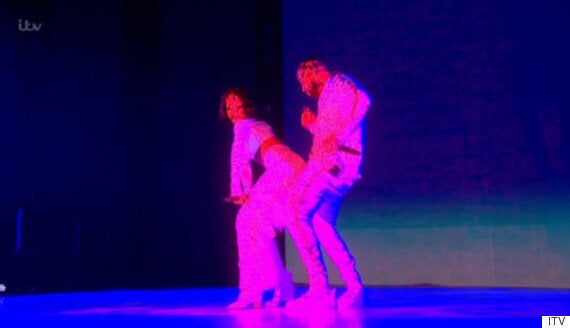 It's been a difficult couple of weeks to be a Rihanna fan, so we're especially pleased to see she pulled off her performance.