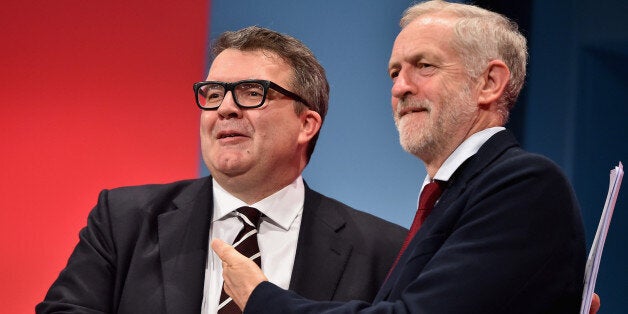 Labour's row over Trident has erupted again after Jeremy Corbyn and his deputy deputy Tom Watson underlined their deep split over the nuclear deterrent.
Mr Watson today revealed that he had told David Cameron personally that he would back the Tory Government in any Commons vote to renew the weapons system, with the construction of four new 'Successor' submarines.
But his warning came as it emerged that Mr Corbyn would address a huge CND rally this Saturday, a move that infuriated Labour MPs who point out current party policy is to back the £41bn plan to upgrade the deterrent.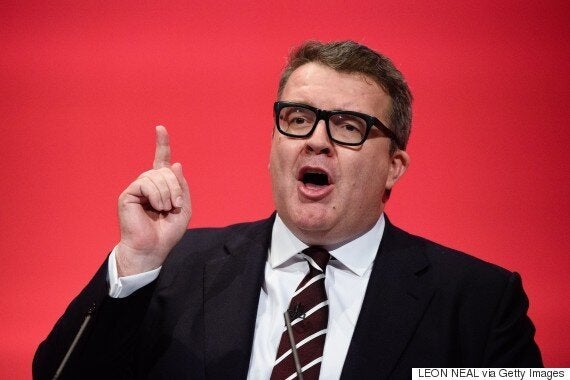 Labour deputy leader Tom Watson
And ahead of a GMB conference on Thursday at which trade unionists will urge the party to help secure thousands of jobs that rely on Trident, HuffPost UK has learned of fresh tensions at the top of the party over its defence review.
At a private meeting of Labour MPs on Tuesday night, former Defence Secretary Des Browne came under attack from former security minister Lord West over a radical new call to delay any Trident replacement for upto 30 years.
And the first meeting of Labour's International Policy Commission was as equally fraught, with some members telling co-chair Ken Livingstone and Shadow Defence Secretary Emily Thornberry that the party was risking needless division as the Government would win its Trident vote long before the next election.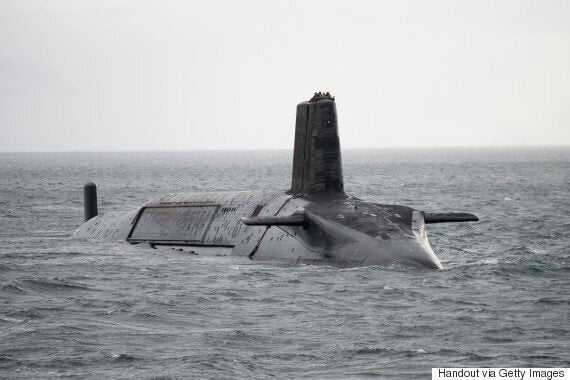 A Vanguard Trident submarine
Speaking to the Engineering Employers Federation in London, Mr Watson signalled that he and other Labour MPs would join the Conservatives in any vote to upgrade the current four Vanguard class nuclear submarines that carry Trident warheads.
"You asked me about my position on Trident. I'm in favour of a continuous at sea nuclear deterrent. My party's policy favours a continuous at sea nuclear deterrent," he said.
"Our trade unions who represent the thousands of workers in the 450 companies who form the supply chain that make it are in favour of Trident."
And in his starkest challenge to Mr Corbyn since both men were elected at the top of the party, Mr Watson made plain he felt the party's defence review was academic - and urged the PM to bring forward a Commons vote as soon as possible.
"You may have read that this view is not shared by all our MPs. But I have made it clear to David Cameron that if he honours his promise of a vote on Trident I will support it.
"There are enough Labour MPs to guarantee that the vote is won. I know the PM is currently pre-occupied with the European Referendum but I happen to believe that the sooner this vote is tabled, the greater certainty we can give to industry, our allies and our enemies, that British Industry will deliver the Trident project in good time."
The Ministry of Defence had hoped for a Commons vote on Trident before Easter, but Downing Street may delay the showdown until the autumn in a bid to exploit Labour splits at its party conference in September.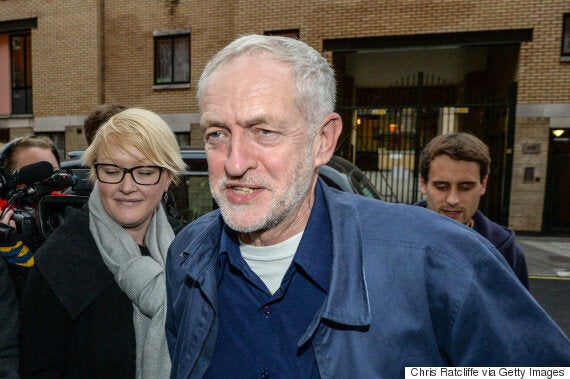 Jeremy Corbyn attending the CND conference last October
Mr Watson's remarks came as it emerged that Mr Corbyn would join Scotland's First Minister Nicola Sturgeon and Green Party MP Caroline Lucas at the CND rally in Trafalgar Square.
A lifelong unilateralist, Mr Corbyn is determined to allow party members to have a fresh say over Labour's current policy of renewing Trident, even though the policy was confirmed at the party's conference last year.
He ousted pro-Trident Maria Eagle as his Shadow Defence Secretary in January and replaced her with Mr Thornberry, who now heads a review of defence policy which is expected to deliver an interim report by June.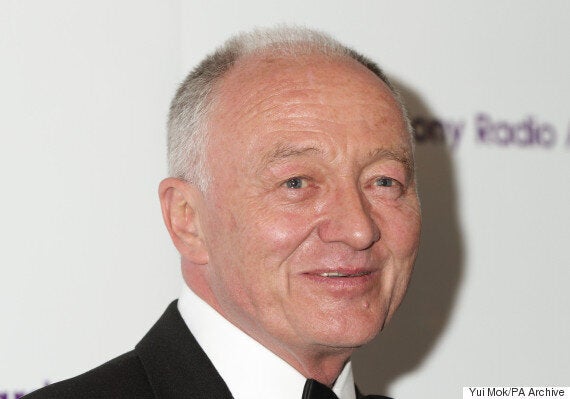 Ruling NEC member Ken Livingstone
The row reignited on Tuesday at the first meeting of Labour's international policy commission at its HQ in Victoria Street, with Mr Livingstone in the chair and leading figures such as Ms Thornberry and Shadow Foreign Secretary Hilary Benn present.
With pro-Trident supporters such as John Woodcock and former PLP chairman Lord Watts on the commission too, it is understood that several speakers complained that the party should not be drafting its 2020 manifesto pledges on defence when the Trident vote would have long passed by then.
The meeting discussed the possibility of gathering its own evidence on Trident, separately from Ms Thornberry's defence review. And some members want their final report to "take as long as it takes", without being ready for this year's party conference.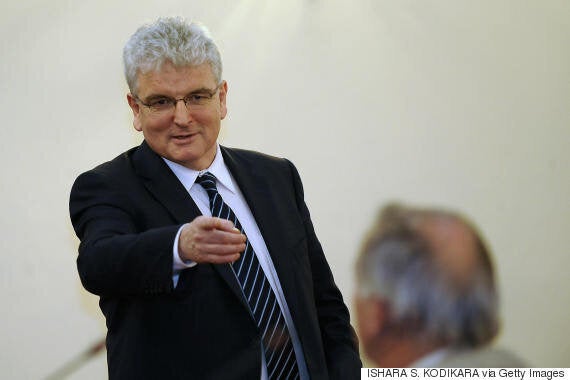 Former Defence Secretary Des Browne
Tensions within the party surfaced too at a private meeting in the Commons on Tuesday evening, when Mr Browne clashed with MPs and former Nato secretary general Lord Robertson over Trident.
The meeting, arranged as part of an ongoing series by the backbench defence committee chaired by Mr Woodcock, saw Mr Browne complain that he had been misled by the Ministry of Defence over the need to renew Trident.
The former Defence Secretary said that he felt the current submarines, which are already due to go beyond their deadline for deployment, could have their lifetime extended by another 30 years.
Mr Browne said that B52 bombers were 50 years beyond their expected lifespan and suggested submarines could be made to last longer too, with a huge cost to the taxpayer.
He also claimed that new underwater drone technology was advancing so fast that the seas would become 'permeable' and make the new generation of Successor deep water submarines redundant.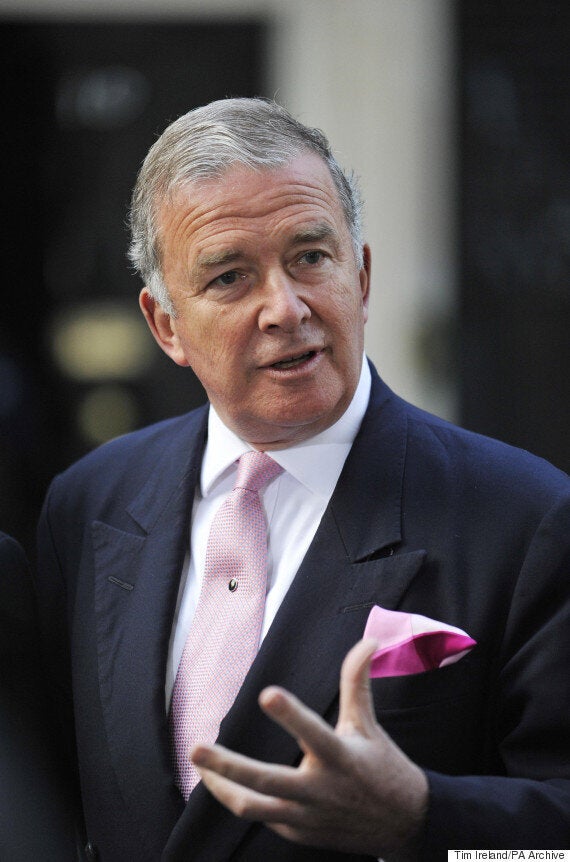 Former Security Minister Lord West
But Admiral Lord West pointed out that other nations such as Russia were investing huge new sums in submarines despite the alleged threat of drones. Former Chief of Defence Staff Lord Boyce had also told the backbench committee recently that it would take at least 30 years for any underwater drones to be a threat to submarines.
Lord West also said that the Royal Navy was already worried about the current decision to extend the lifespan of the Vanguard subs, which had been due to last 25 years, by a further five years until the early 2020s.
At a national defence conference in Newcastle on Thursday, the GMB union will mobilise its workers in support of Trident.
Gary Smith, Secretary GMB Scotland, said "Many people have not realised that the future of shipbuilding on the upper Clyde is tied to the Trident successor programme."
Eric McLeod, trade union secretary at Babcock Rosyth added: "The debate on Trident has focused on job losses at Faslane and Coulport. If the successor programme did not go ahead it would have a devastating impact on Rosyth.
"Rosyth is trying to diversify, we are chasing oil and gas work as well as work in renewables but I can tell you it is tough."
And in a direct swipe at Mr Corbyn and those who back him on cutting back the nuclear programme, he added: "We are not going to take lectures in diversification from people who know nothing about our industry.
"The political class can delude themselves, playing student politics with our jobs but the truth is the successor programmes is vital to the future of Rosyth and our local economy."