Syrian children were asked to draw their dreams for the future as a message to world leaders to secure a future with education.
The messages are part of Theirworld's Hope for Syria's Young Talent petition. Tens of thousands of people have signed the petition, which launched with a powerful film showing the importance of education for children to realise their talents and fulfil their potential.
The drawing were done at a Sonbola learning centre in the Bekaa valley, during an art class with children aged 10 to 12. Sonbola is an educational initiative, working to provide quality education and interactive learning for Syrian refugee children in Bekaa while investing in empowering and developing teaching skills of Syrian professionals.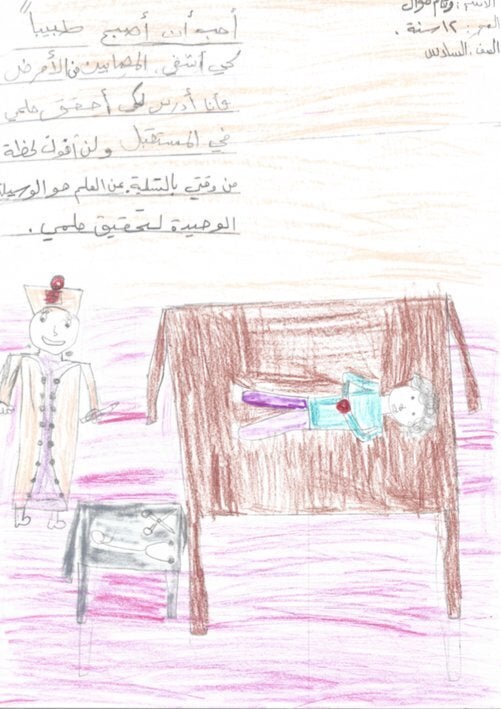 Lucy
Related