Warning: This article contains images and details that some may find upsetting.
Disturbing images of two desperate men trying to commit suicide in Greece have emerged as thousands of migrants are left stranded after Macedonia shut its borders this week.
The Pakistani men were cut down by bystanders from the tree in central Athens' Victoria Square on Thursday.
Bystanders reportedly said that the two men were upset because of delays to their planned travel to northern Greece. One of the men was unconscious and was taken to hospital.
Thousands of migrants have been pictured queuing for food distributed by the Greek army at a transit camp in the western Athens' suburb of Schisto.
It is estimated that about 4,000 migrants and refugees continue to arrive on Greek territory daily.
Greek Prime Minister Alexis Tsipras has urged European Union countries to do more to share the burden of the crisis.
Speaking to parliament on Wednesday, Tsipras said: "We will not accept turning the country into a permanent warehouse of souls with Europe continuing to function as if nothing is happening."
He continued: "Greece will not agree to deals (in the EU) if a mandatory allocation of burdens and responsibilities among member countries is not secured."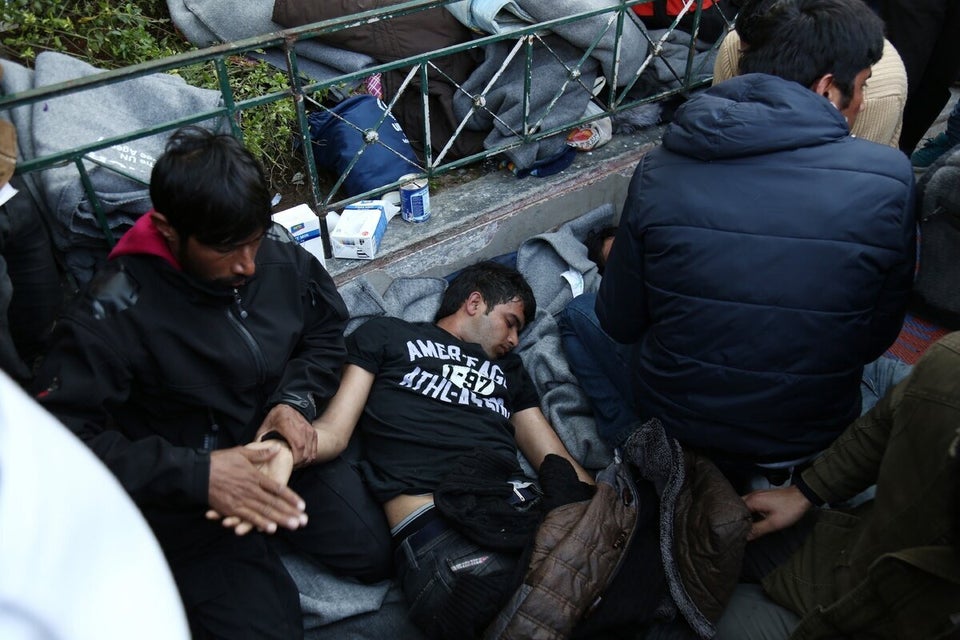 Migrants try to hang themselves in Greece
The UN Commissioner for Refugees said on Tuesday that Europe is backing into an even greater refugee crisis by tightening border restrictions.
Filippo Grandi said: "I am very worried about the news we are getting about the increasing closures of the European borders along the Balkans route.
"Because that will create further chaos and confusion and it will increase the burden on Greece which is already shouldering a big responsibility managing these people.
"We are worried that these closings are happening and that there are no corresponding openings through relocation and resettlement."
Useful websites and helplines:
Popular in the Community