An energy company has faced a backlash after a competition run as part of a campaign to attract more girls into science was won by a boy.
Its website reads: "In the UK, only 1 in every 7 people who works in science, technology, engineering and maths is female.
"Our Pretty Curious campaign aims to change that by sparking the imagination of young girls, inspiring them to stay curious about the world around them, and continue pursuing science-based subjects at school - and in their careers."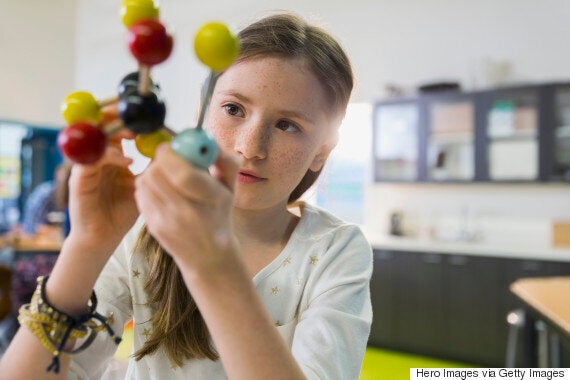 The Pretty Curious campaign is about inspiring girls' curiosity about STEM
From a group of five finalists - including three girls - the winner chosen by a panel of judges was a 13-year-old boy, who designed a games controller which harnessed kinetic energy.
The result drew a barrage of criticism online…
However, some did defend the decision…
Teenage scientist and public speaker Ciara Judge also defended the competition.
In a post on her blog, Judge, who won the BT Young Scientist of the Year award in 2013, said: "Yes, the competition had the intention of promoting girls in STEM, but who's to say it hasn't done that? It's not about the prizes, it's about the involvement. I'm sure most of the participants of that science fair came away from the experience with pride, enthusiasm and of course, many new ideas.
"To those criticising the idea that a contest to promote females in STEM would have a male winner, I ask: is allowing a girl to win by default really a way to promote girls in STEM?
"There is no worse feeling on earth than feeling like your success is because of your gender, or feeling like the token female and I have been in that situation more times than I care to count. I would truly hate for a fellow girl in STEM to ever feel the same."
EDF Energy sent a number of replies from its official account to those criticising the result.
In a statement, EDF Energy said: "Following last year's #PrettyCurious programme, which aimed to inspire girls about careers in STEM, EDF Energy launched a social media competition open to all children called the #PrettyCuriousChallenge.
"We had a number of girls and boys taking part in the challenge to create a 'connected home' product resulting in three female and two male finalists. The winner was selected via a public vote based on the merit of their idea."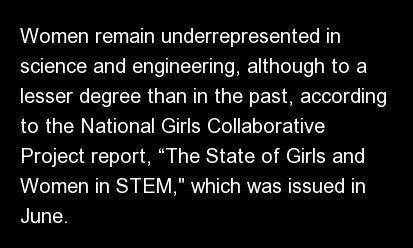 Girls in STEM By the Numbers