Leonardo DiCaprio finally triumphed at this year's Oscars, winning the Best Actor Award for his role in 'The Revenant'.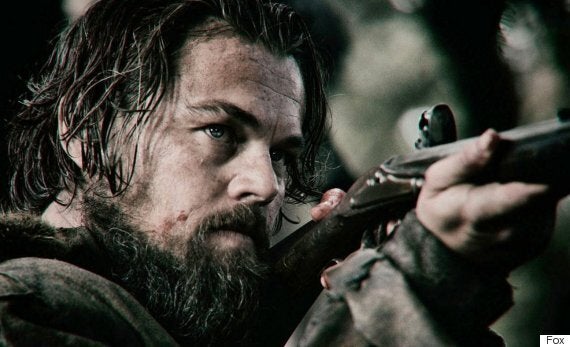 Leonardo DiCaprio won for his role in 'The Revenant'
'Mad Max: Fury Road' was the biggest winner of the night, with six gongs in total, and the big gongs split between Best Director and Best Picture.
In the British hopes, our much-missed Amy Winehouse was the subject of the Best Documentary winner by Asif Kapadia, while Mark Rylance was a surprise winner, triumphing over favourite Sylvester Stallone. Sam Smith also pulled off a surprise in the Best Original Song category.
All the nominees below... WINNERS IN BOLD AS THEY'RE ANNOUNCED LIVE FROM 1.30am.
Adam McKay, The Big Short
George Miller, Mad Max: Fury Road
Alejandro González Iñárritu, The Revenant
Leonardo DiCaprio, The Revenant
Michael Fassbender, Steve Jobs
Eddie Redmayne, The Danish Girl
Charlotte Rampling, 45 Years
Christian Bale, The Big Short
Mark Rylance, Bridge of Spies
Sylvester Stallone, Creed
Jennifer Jason Leigh, The Hateful Eight
Rachel McAdams, Spotlight
Alicia Vikander, The Danish Girl
What Happened, Miss Simone?
Winter on Fire: Ukraine's Fight For Freedom
BEST DOCUMENTARY - SHORT SUBJECT
Claude Lanzmann: Spectres of the Shoah
A Girl in the River: The Price of Forgiveness
BEST FOREIGN LANGUAGE FILM
Embrace of the Serpent (Columbia)
BEST ANIMATED FEATURE FILM
We Can't Live Without Cosmos
"Earned It," Fifty Shades of Grey
"Manta Ray," Racing Extinction
"Simple Song No. 3," Youth
"'Til It Happens to You," The Haunting Ground
"Writing's on the Wall," Spectre
Mad Max: Fury Road (Jenny Beavan)
Star Wars: The Force Awakens
BEST MAKEUP AND HAIRSTYLING
The 100-Year-Old Man Who Climbed Out the Window and Disappeared
BEST LIVE ACTION SHORT FILM
Everything Will Be Okay (Alles Wird Gut)
Star Wars: The Force Awakens
Star Wars: The Force Awakens